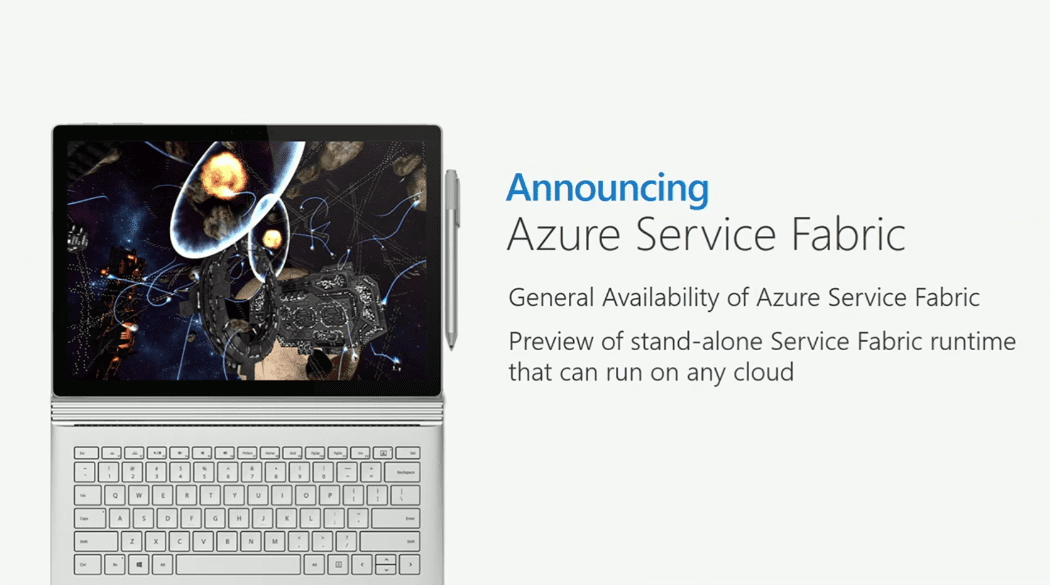 At BUILD 2016 today Microsoft announced that its Azure Service Fabric has exited Preview and is now Generally Available.
Azure Service Fabric is a distributed systems platform that makes it easy to package, deploy, and manage scalable and reliable microservices. Service Fabric represents the next-generation middleware platform for building and managing these enterprise-class, Tier-1 cloud-scale applications. By using Service Fabric, developers and administrators can avoid solving complex infrastructure problems and focus instead on implementing mission-critical, demanding workloads knowing that they are scalable, reliable, and manageable.
Service Fabric powers many Microsoft services today, including Azure SQL Database, Azure DocumentDB, Cortana, Power BI, Microsoft Intune, Azure Event Hubs, Azure IoT, Skype for Business, and many core Azure services to name a few, and now any company can also sign up for the service.
Microsoft is also introducing a preview of Service Fabric for Windows Server,  a self-hosted version of the same service using in-house servers.  Despite being self-hosted administrators can still very easily move loads to off-site clouds, either belonging to Microsoft or other companies. This flexibility is a somewhat unique feature which differentiates Microsoft solution from other cloud-only service providers such as Google and Amazon.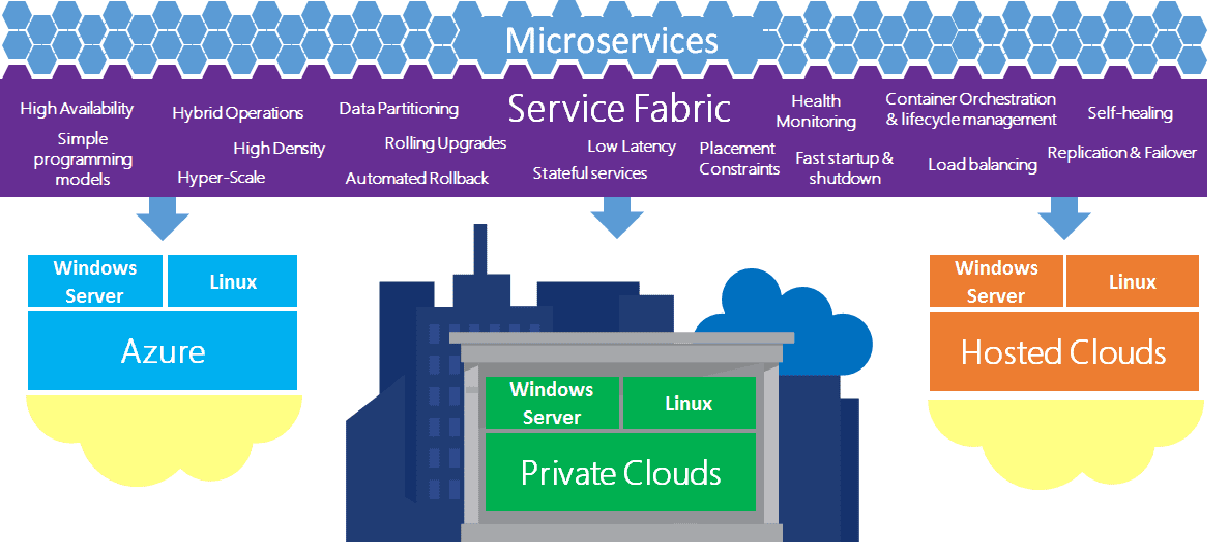 Microsoft is releasing application programming interfaces (APIs) for Service Fabric for Linux and Java, and committed to releasing the  Service Fabric for Linux framework under an open-source license later in 2016.
Prospective Enterprise buyers and admins can read more about the service at Microsoft here.
---