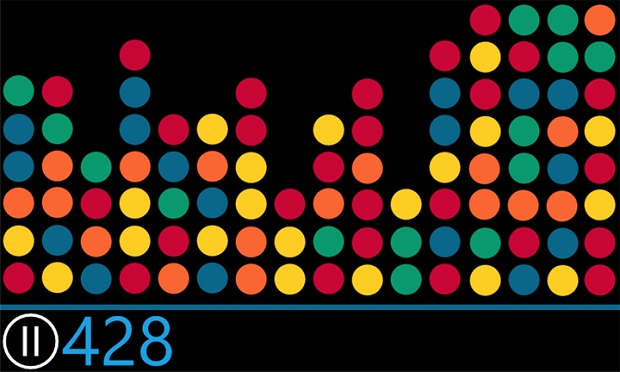 Everyone needs a game on their phone they can play during life's pauses, whether it's one minute in a line for lunch or half an hour during an unnecessary meeting. Bubblepopalypse can be that game. It's a simple bubble-breaking game done right, with fluid animations, metro styling, and a beautiful color palette that makes it look and feel great.
The concept of bubble-breaking games couldn't be simpler: clear groups of bubbles from a board in order to line up larger groups of bubbles. The larger the group that's cleared, the more points you receive. There are four modes to choose from depending on your mood. In Classic and Shift mode you only get one screen of bubbles and you'll have to plan ahead to make the most of them. Continuous and Supershift mode give you new bubbles when you clear a column and make for longer games. In each mode global leaderboards let you see how your scores stack up against the all-time and 24 hour leaderboards.
It's free, and is getting great reviews, so download Bubblepopalypse now and find out who's the smartest, the trickiest, the best bubble-popper of all your friends!