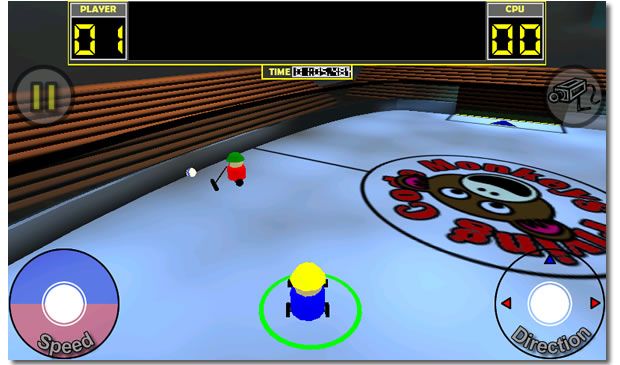 What happens when your standard broom pushing janitor 'bots decide to have a little fun in the rink after hours? Wild 3D BroomBot hockey action of course!
Take control of your 'bot as you battle in 3 different game types:
Survival: Score as many points as you can before the computer scores a goal.
Timed: Play a 3 minute match where the winner is crowned at the end.
Points: Be the first to score 5 goals in the quickest time.
It's a challenging and highly addictive game that you'll enjoy for hours, unlocking features for the game as you score more and more goals.
BroomBots 3D features:
Beautifully rendered real time 3D graphics
Opponent difficulty automatically adjusts to your success rate
Unlockables such as goalies, missiles, afterburners!
Customizable team colors
Leaderboards and achievements
3D Audio (best experienced with headphones or external speakers)
It's free, so give it a try! Scan the QR code or click here.