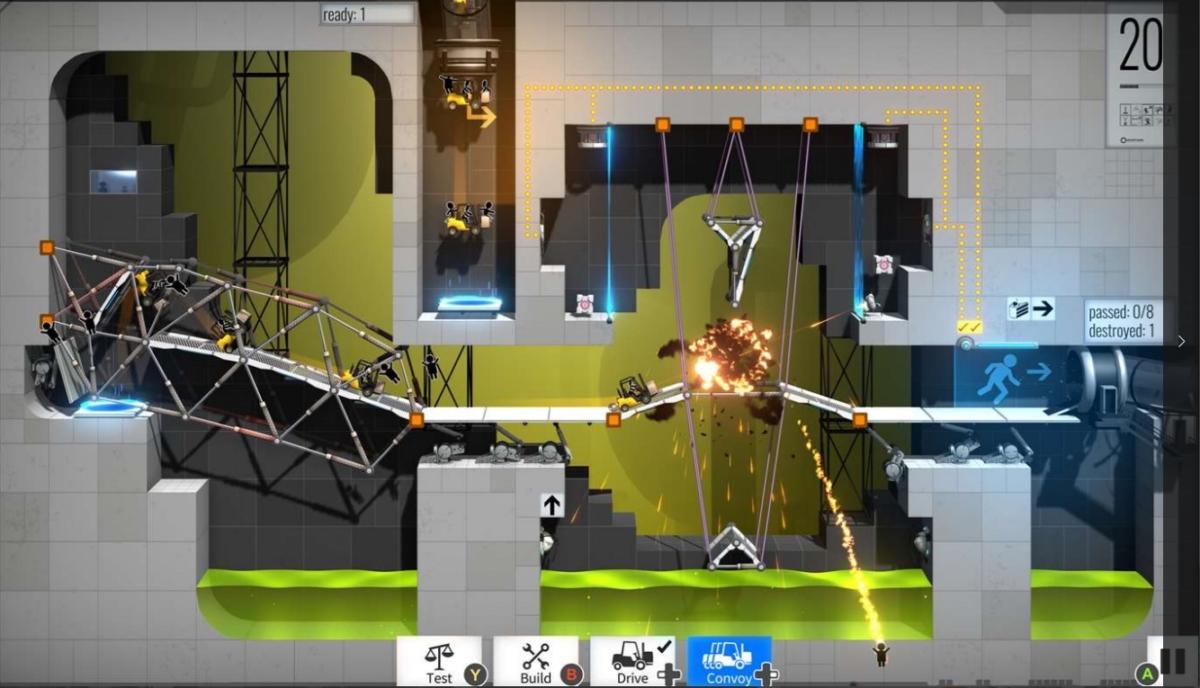 The recent melding of Portal and Bridge Constructor has arrived to Windows Store customers. It's already been available on a plethora of platforms, including other PC stores, but now it has come to the Windows Store for the first time.
Costing just £8.39, the cathartic puzzle game sees you constructing bridges throughout the Aperture Lab whilst also listening to the series' iconic villainess GLaDOS. With 60 test chambers to complete, there's a lot of content for such a tiny price tag.
When we reviewed the game, we gave it a 7.5 for its brilliant melting of two iconic franchises.
See the gameplay trailer below:
Find the game in the Store here.
Source: Plaffo