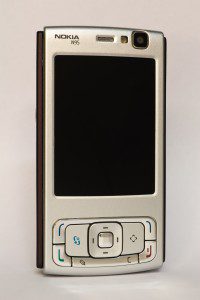 Before we start talking about WP in Brazil, we must know about Nokia's strength in that market… and in their minds.
Nokia always did a great job in emerging markets. Their cellphones were the top-of-mind for a long time. In Brazil, Nokia was always synonymous with resistance, beauty and affordability. People there aren't used to replace their phones every year, and Nokia has always been the first choice. But since the launch of the iPhone in 2007, things changed and Symbian lost its relevance in the Brazilian market.
And the coup de grace was the launch of Android. After this, the market has taken new directions and Nokia smartphones (like N95, N97, E71) ceased to be an object of desire for many. But even losing its hegemony in the smartphone market, Nokia remained the leading seller of feature phones.
What about Windows Phone?
In February 2011, Stephen Elop announced Nokia's partnership with Microsoft and the Windows Phone was chosen as the future OS for their smartphones. But Nokia only  announced its first WP smartphones during Nokia World in September 2011. Meanwhile, in Brazil, the HTC Ultimate was released by Microsoft and HTC in October 2011. It was the first WP in  Brazilian  lands. Shortly after, in December, Samsung launched its Omnia W.
Only in March 2012, Nokia launched the Lumia 710 and 800. Until then, few were the owners of devices with WP. But with its prestigious brand, Nokia boosted sales of Windows Phone. In a short time, the Lumia 710 has become the leader of the WP marketshare in Brazil. Lumia 800 was the second.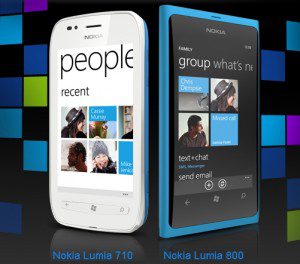 The Lumia 900 was not as lucky as his older brothers had been launched in Brazil at a very high price in July 2012, a month after Microsoft announced WP8 and stated that WP7.5 phones wouldn't be updated due to hardware restrictions and change of Kernel. Then came the WP8. The great star, the Lumia 920, was introduced in September 2012 during Nokia World along with the Lumia 820. The Lumia 620 was announced in December and they were all released in Brazil only in late February 2013, the same week that Lumias 520 and 720 were announced at MWC. These arrived in Brazil in April. So Nokia WP8 family was complete.
The Samsung ATIV S arrived along with Lumias but Nokia was already synonymous with WP. And vice versa. Nokia has accelerated the pace of product launches in 2013, including the launch of the Lumia 1020, with a 41 megapixel camera. But only in December 2013 one WP8 handset, the Lumia 520, appeared rose to the first place. The Lumia 710 has become the second place after nearly two years as the number one.
In August 2013, Microsoft published a release saying that Windows Phone is in second place in Latin America and third in Brazil, according to IDC. IDC suggests (but does not confirm) that the iOS is in second place in Brazil. However, if it depends on Nokia that will not last: unlike Apple, it has devices at different price levels – rather than "expensive", "too expensive" and "absurdly expensive". (A 64Gb iPhone 5S can cost $ 1,490). Moreover, Nokia sells devices – Lumia 520 and 710 – at very competitive prices, competing against cheap Android. Through pricing and marketing, the trend is that Windows Phone will become the second place in Brazil very soon.
Gradually, people are switching from their feature phones to smartphones in Brazil and it seems that they will continue with the same brand: NOKIA. And, as I said before, Nokia and WP are pretty much the same thing in Brazil now. So probably, when you ask a Brazilian if he has a WP, he certainly will answer that has a Nokia Lumia.