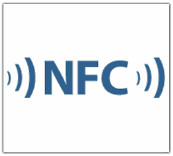 Near Field Communication (NFC) is all the rage in 2011, with both the some new Android phones and the iPhone 5 supposedly sporting the feature.
The technology allows small bits of data to be transmitted over short distances, and is often used for mobile payments on rapid transit utilities.  Most recent credit cards come with the technology built in.
Microsoft has been exploring the technology for a while in France, but so far we have not heard any mention of it in Windows Phone 7.
Now the New York Times claims that OEMs will be forcing the feature on Windows Phone 7, whether Microsoft likes it or not.
They write:
"A person familiar with new iterations of Microsoft's Windows Phone 7 platform said a partner handset manufacturer is also exploring adding this technology to the next version of a Microsoft mobile phone. This person also said the new partnership with Nokia and Microsoft could catapult this technology into the mainstream as Nokia has said in the past that it plans to add N.F.C. technology to all its new phones in 2011."
With the number one and number two phone handset OEM both demanding the feature Microsoft I am sure can not say no.  Looks like another Mango feature in"the next version of Microsoft mobile phone."
Via WPCentral.com