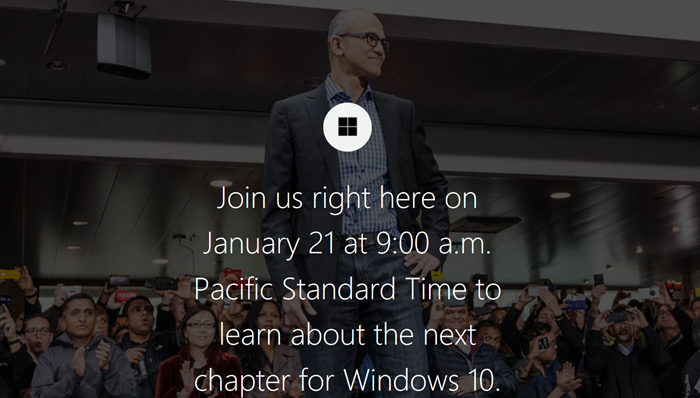 In a blog post Microsoft has announced the details of their January 21st webcast of their Redmond Windows 10 event.
The live webcast will start once the event starts at 9am (Pacific Time) (see the time in your local area here)
The event will be Live Streamed at http://www.microsoft.com/windows10story, but of course we will be offering commentary on our site here, and likely embedding the stream.
If you miss the event an on-demand version will be available shortly after the event at the same link.
The event will feature senior leaders from the Operating Systems Group including Terry Myerson, Joe Belfiore and Phil Spencer as well as our CEO Satya Nadella, and we expect the Modern part of Windows 10 to be shown off, including details about Windows 10 for phones and tablets, and also details about the Phone Insider program for Windows Phone.