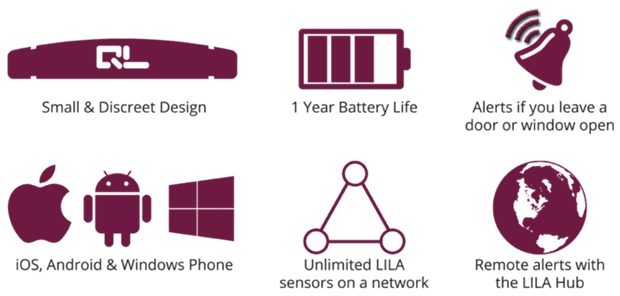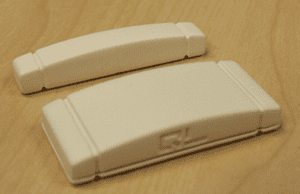 LILA is a new home security system by London-based company QL London.  The company is currently raising £25,000 on Kickstarter to bring the sensor to market, and besides iOS and Android support are offering Windows Phone support from the start (depending on the WP 8.1 Bluetooth SDK of course).
Seemingly designed for those who are a bit OCD, the sensor will alert your mobile phone via Bluetooth 4.0 whether a particular door, window or other portal is open or closed when you leave the house.
The sensor use Bluetooth LE and the battery can last up to a year. Sensors are meshed together, meaning as long as each sensor is in range of another it can communicate over long distances to your phone.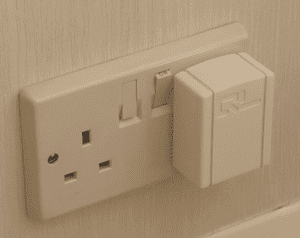 For ultimate coverage however the company will offer the LILA Hub, which will communicate with the sensors and then your WIFI Router, and then over the internet with your phone, allowing you to keep an eye on the status of your fridge door from work.
The company eventually expects to also release the LILA Socket, which will allow users to know whether a plug is switched off or on.
It only takes £12 to back the gadget and be rewarded with one sensor two sensors, and £60 to get 5 sensors and the LILA Hub.  Fundraising is just starting, and currently stands at around £500 with 34 days to go.
Back the gadget here, and see the Kickstarter presentation video after the break.