Just like Dark Sky is a popular iOS and (recently) Android app that offers hyperlocal weather forecasts for users on those platforms, Blue Skies is a Windows 10 app that offers hyperlocal forecasts for Windows 10, Windows 10 Mobile and Windows phone users.
The app, which debuted on Windows Phone 8.1 years ago as a clone of the aforementioned Dark Sky, received a Windows 10 refresh earlier this year with a new user interface and support for Windows 10 PCs and tablets like the Surface series.
Much like other Windows weather apps are expected to, it shows you the weather, has a live tile, and tells you what the weather would be in a few hours.
Its true value is in the nature of detail it gives, offering some modicum of advice to let you plan your day in relation to the weather.
For instance,  the app takes on the accent colour gray in the screenshots above to reflect the colour of the skies and weather in general.  This is an instant visual tool to let the user know that the weather is generally "grey" .
It also informs the users of the general weather condition i.e, it's going to be cloudy for the hour with some breeze, but there's very likely no rain.
To give a practical use, If I decide to take a walk, I'll know that while I'd be cold a least I wouldn't be wet. Other apps which offer raw number can't boast the same.
Other than that, its pretty well designed on Windows phones (though a bit too stretched out for my taste on tablets and larger screens) and has a pleasant live tile which is always helpful.
Gallery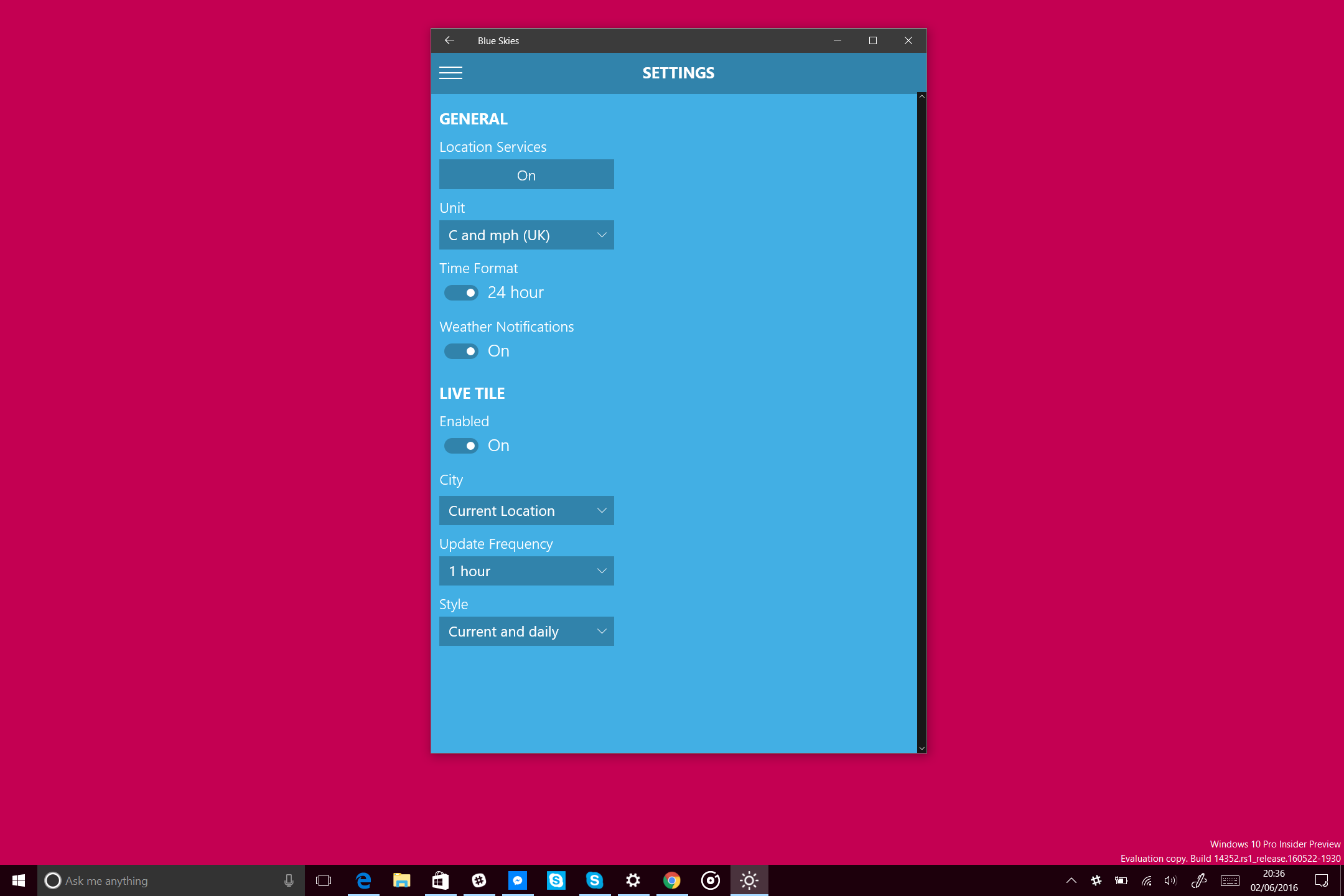 Summary of next hour (Is not available for all locations)
Summary of next 24 hours
Hourly weather forecast
Daily weather forecast
Detailed weather information including: precipitation, humidity, wind speed, sunrise, and sunset
Displays severe weather warnings and advisories
App changes color according to the weather
Simple and easy to use
Responsive design
Download the app from the store link below:
Developer: Rohit Rajendran