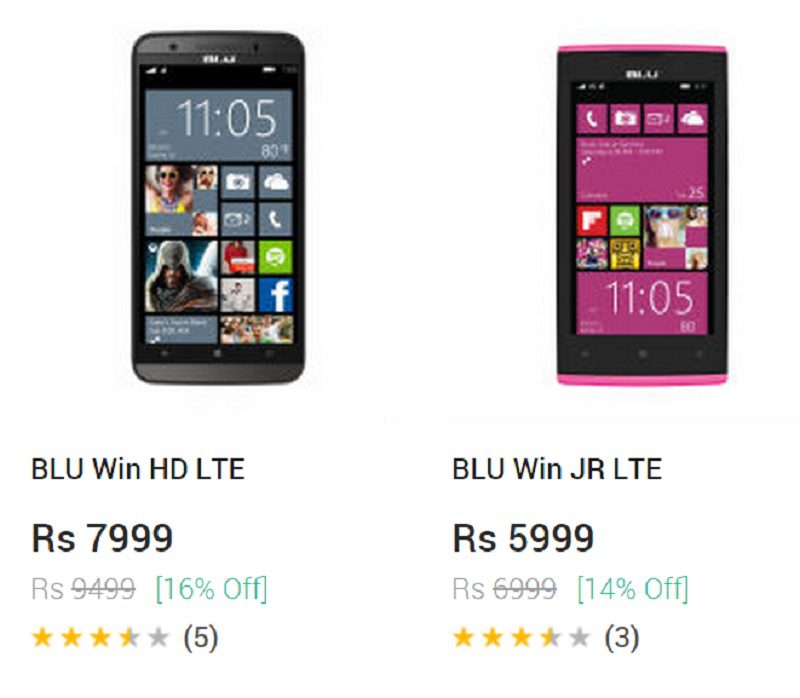 Blu has launched its new generation of Windows Phone 8.1 handsets in India yesterday.
The handsets are exclusively available on Snapdeal.com and both offer LTE for a very low price.
The Blu Win HD LTE offers a 5 inch HD screen, Quadcore processor and 8 megapixel camera for only 7999 INR, while the Blu Win JR offers a 4.5 inch WVGA screen and 5 megapixel rear camera for only 5999 INR.
Both devices come with 1 GB RAM and Blu has in the past promised a Windows 10 Mobile upgrade for them.
See the deals at Snapdeal.com here.
Thanks Praveen for the tip.