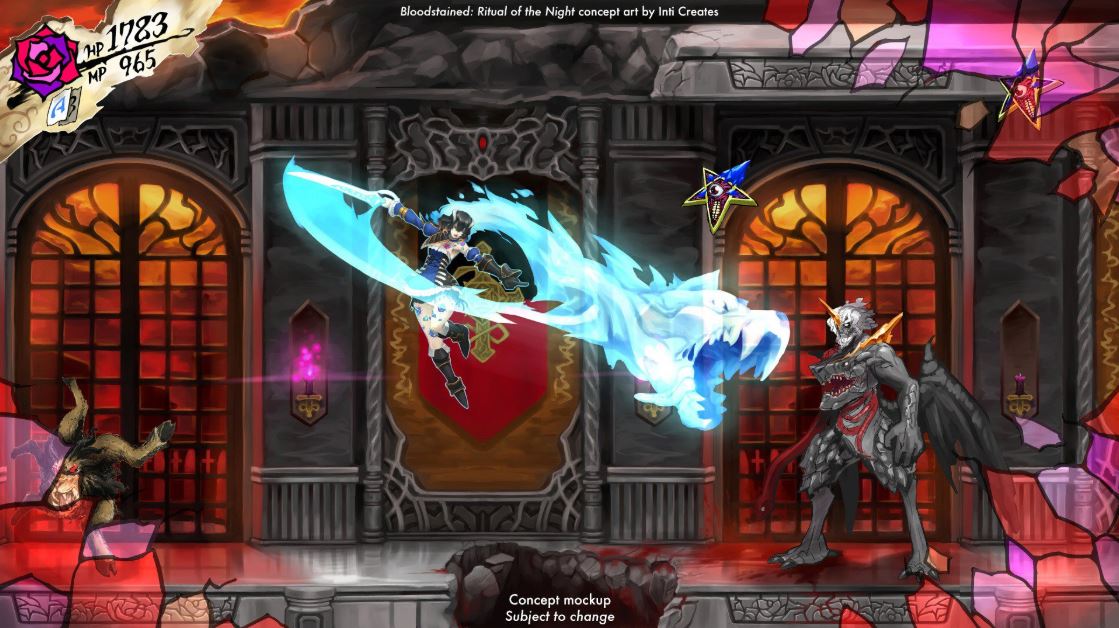 Koji Igarashi's kickstarted Metroidvania has hit another bump in the road. Bloodstained: Ritual of the Night has been delayed until next year.
Igarashi attributes the delay to feedback the developer received from those who played the beta demo. The team specifically wants to "raise the quality level" of the game.
Bloodstained: Ritual of the Night will release on Xbox One, PlayStation 4, PC, and Nintendo Switch. A PS Vita version was planned but has since been scrapped.
If you still need your Bloodstained fix and can't wait that long, there is another title that released on Xbox One not too long ago. As part of one of the stretch goals during Ritual of the Night's Kickstarter campaign, a retro 2D Metroidvania called Bloodstained: Curse of the Moon was developed as well. You can pick it up from the Microsoft Store for $9.99.