BleBlo – the app for game, book and movie collectors have just published a new exciting update. With the latest update, adding your digital collections has become easy and fun. Using the Bing search API it suggests predictive titles based on what you type just like you would expect when you search in Bing or Google.
Finding cover art has also become simpler and quicker using the Bing Image search API. You can use the cover picker whether you are adding new items manually, using the barcode scanner or editing existing titles.
You can also customize your image search for absolutely anything (not just cover art) for things such as tools, camera equipment or vinyl toys. This also comes in handy when you want to fine-tune images. As an example if "Forza 3" does not give you the results you want you could search for something more specific: "Forza 3 Motorsport Xbox 360 Porche" and still keep the original title.
One of the most requested features was to make it easy to add digital collections as well. In the previous version this worked well for physical items with barcodes – but became cumbersome if you needed to add items that don't have barcodes and aren't physical such as digital downloads for games, music, movies etc. The new predictive titles makes it simple and easy to add multiple items and add the details later or immediately without the need to take a photo or scan a barcode.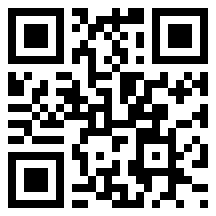 BleBlo is available for $0.99, includes a 14 day FREE trial and if you don't like spending money you can get the app for free permanently by paying for it with a Tweet (Details on www.bleblo.com).
Download BleBlo by scanning the barcode or clicking on the link. Please follow BleBlo for updates @BleBloTweets and visit BleBlo.com for support and other useful information.