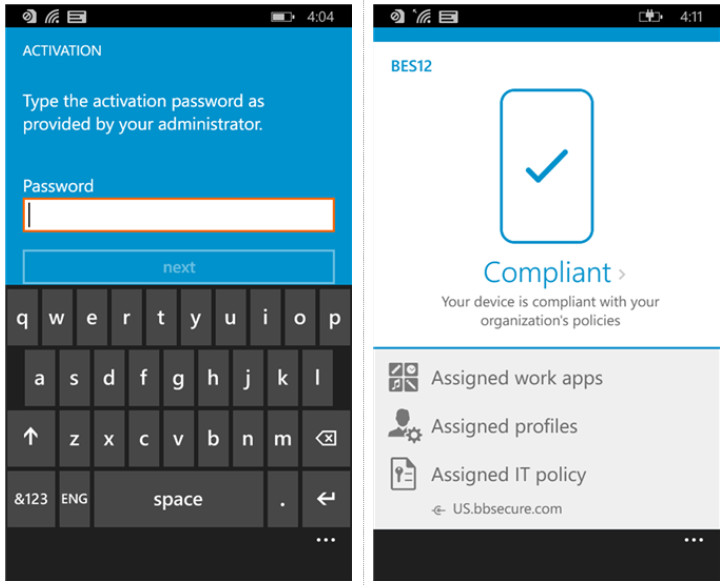 Quite unheralded, Blackberry's BES12 Client has quietly arrived in the Windows Phone Store.
The app integrates Windows Phone devices with Blackberry's BES12 enterprise mobility management software.
It features:
Automated configuration of work-related policies and Wi-Fi settings
Easy installation and management of your organization's approved mobile apps
Dual business and personal use of mobile devices for Bring Your Own Device (BYOD) policies

If your device uses the BES12 enterprise mobility management platform you can now tell your IT team a Windows Phone solution is now available. Download it from the Windows Phone Store here.