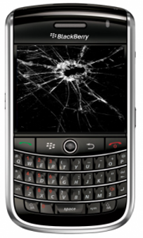 Currently Windows Phone 7 is in competition for 3rd play in the smartphone market, with Windows Phone 7 edging upwards slowly, and RIM plunging downwards rather rapidly.
Now the company has decided to accelerate its fate by failing for the 3rd day to fix connectivity issues in its data centre, with problems expanding from the Middle East and Europe to now also enveloping USA.
"It's a blow upon a bruise. It comes at a bad time," said Richard Windsor, global technology specialist at Nomura.
"One possibility could be that it encourages client companies to look more at other options such as allowing users to connect their own devices to the corporate server and save themselves the cost of buying everyone a BlackBerry."
RIM routes all data through its data centres, meaning not only email and BBM is affected, but services as simple as browsing the web is virtually impossible, and users can not even turn to alternative systems such as WhatsApp for their messaging fix.
The failure comes at a crucial time when numerous new smartphones, including the iPhone 4S and new Windows Phone 7.5 handsets with great messaging features, which are not dependent on a centralized and vulnerable data centre, are being released.
Following a dismal set of quarterly results and a plunge in its share price, some investors are now calling for a breakup or sale, with Jaguar investment group saying 8% of investors are called for a change in leadership in the company.
If there is one reassuring element it is that as users leave for other platforms less and less people in the future will be affected by these outages.
Via The Star.com