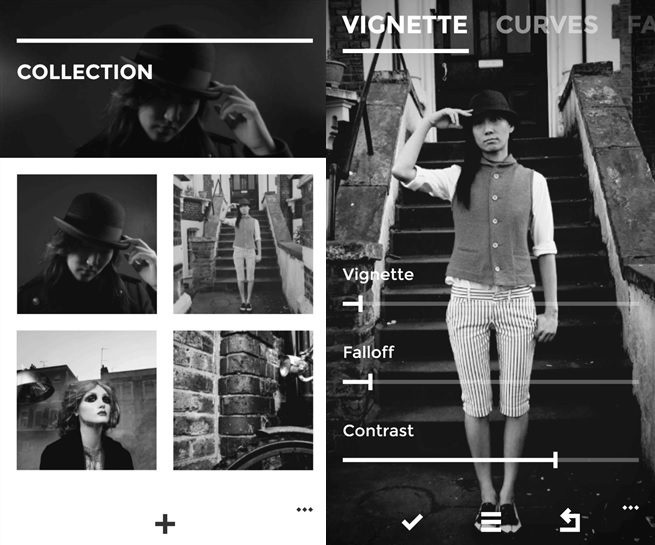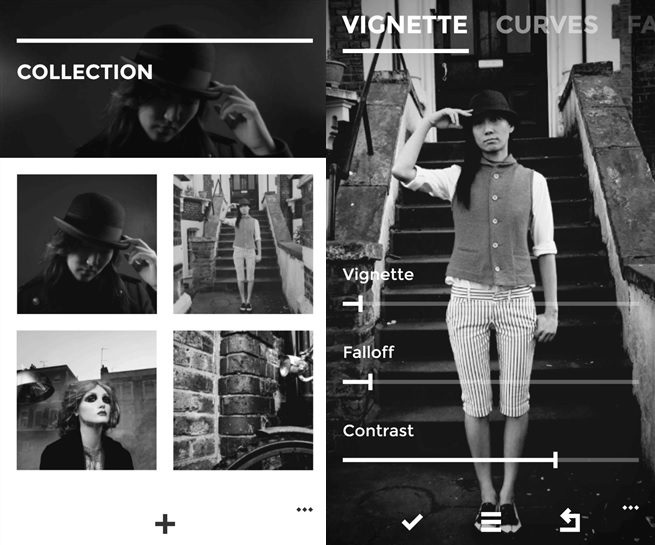 Black app is a Black & White film simulator app for Windows Phone devices. It is a free, well designed app which will allow you create a classic B&W photo by using the filters available on the app.
App Description:
Enhance your photos applying accurately researched and generated filters that match and make your photos look like some of the all-time best B&W analog film.

Default and/or custom. Use a simple swipe to apply the film effect that goes best with your photo, or adjust it to your taste making use of the Curves, Fade and Vignette tools.

– 7 accurately created real film based filter + Greyscale option:
AGFA apx 400
FUJI Neopan 400
FUJI_FP-3000B (expired)
Ilford HP5
Kodak 400TX
Lomography Lady Grey
Shanghai GP3 100
Greyscale

– Curves, Vignette and Fade tools, to manually adjust and customize your photo to your taste.
– Landscape and Portrait designed app that allows to edit your photos always in fullscreen.
– Portfolio mode, tilt your phone on the collection of images to display them fullscreen in a beautifully designed layout.
Download it here from Windows Phone Store for free.
Update: The developers have removed the beta app from the Store as the they have submitted the final version of the app to Windows Phone Store.