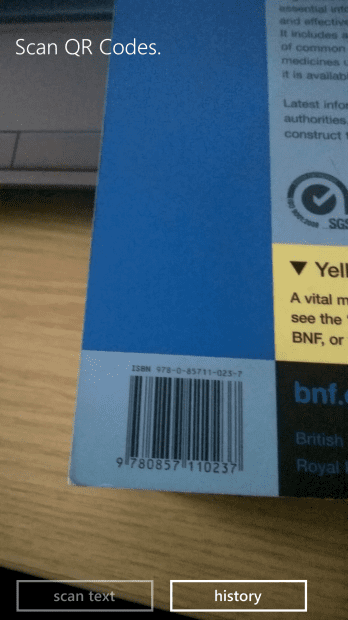 It seems Microsoft has something against the Bing Vision team. First they moved access to the app from the search button to the awkwardly accessible camera lens in WP8.1, and now they have removed another significant element of the app, the ability to scan barcodes.
Users are still able to scan QRCodes, but who knows how long this will last.
The removal of these features would not matter so much if Microsoft added them elsewhere, like in Cortana, but I think we have seen over the years that Microsoft has little compunction about removing features users regularly rely on and then leaving them in the lurch for months to years afterwards.
Do our readers regularly use Bing Vision, and have you noticed this newly missing feature? Let us know below.
Via Reddit.com, thanks Omar for the tip.