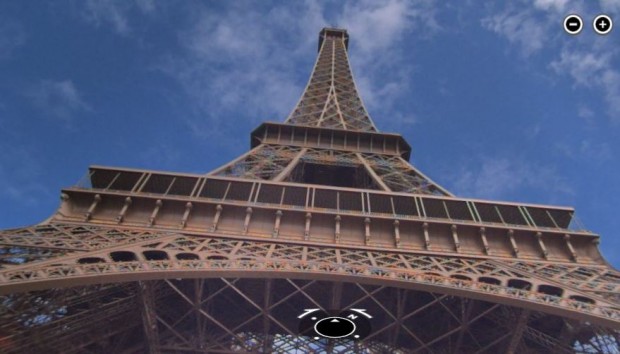 Today Microsoft Bing Maps team announced the release of new Bing Maps imagery around the world. Both Bird's Eye Imagery & Streetside Imagery has been updated and added for many cities throughout the world including London. Both these views on Bing Maps are awesome stuff which you should definitely check out.
From Bing blog,
Circa 2008, Bing Imagery Technologies (BITs) published over 1.1 million sq km of Bird's Eye imagery around the world, most notably in the Continental United States plus Western Europe. Since 2009, BITs has published 1,105,738 sq km. That's over 2.2 million sq km of our unique 45 degree perspective now live on Bing Maps. Our latest release was a total of 130 TB of Synthview data, as well as 60 TB of native Bird's Eye.

Since the last release, Streetside has published an additional 125,000 kilometers. That's a total of 365,000 linear kilometers of imagery available for users
Check out some amazing streetside view of Las Vegas Boulevard, Eiffel Tower , etc,. And check some Bird's eye views of Sydney Opera House, Sydney, Australia, Newport Beach, California, Colosseum, Rome, Italy. Hope Microsoft would enable these views on Bing Maps for Windows Phone.
Source: Bing Maps Team