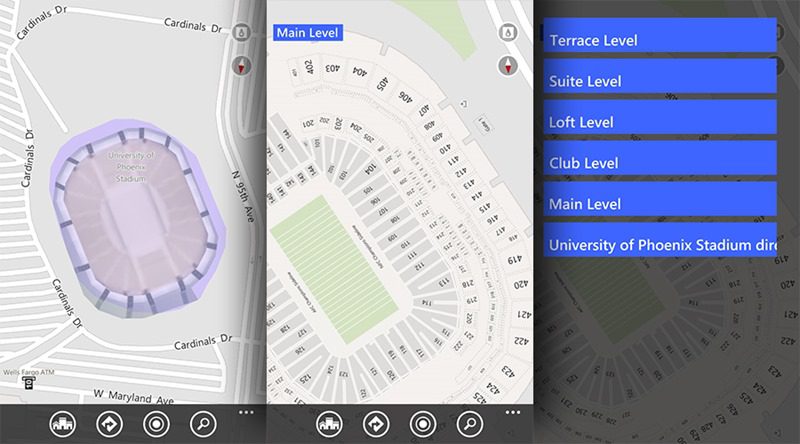 On the Conversations blog Microsoft announced that Bing Maps will feature venue maps for the University of Phoenix Stadium for the Super Bowl being held today.
Not only will Bing Maps be able to get you to the stadium, it will also help you find your seat in the 63,400-seat stadium.
On your Windows Phone, using the Maps app,hit the search icon and type "University of Phoenix Stadium."
Zooming in will initiate the Venue Maps feature and show you a more detailed view of the stadium's internal arrangement, including section numbers and the different levels, such as Terrace, Suite, Loft, Club, and Main.
Once you've found your section, tap it to get directions from your current location.
The map also includes nifty 2D imagery, so you can see a bird's eye view of the playing field.
To celebrate the Super Bowl Microsoft is also holding a Facebook contest for US residents, with a Surface Pro 3, Lumia 635, speakers and $100 on offer.
You can enter here.