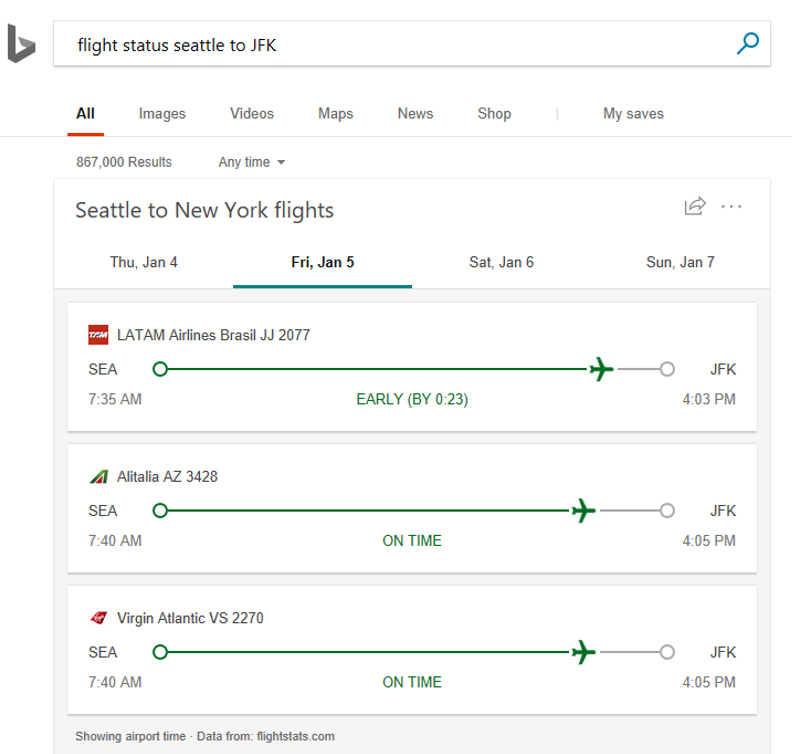 Microsoft yesterday announced several new experiences around flight status, entertainment and sports for Bing users.
Bing's new flight tracking feature will now allow users to check flight statuses, even when they don't have the airline or flight number on hand. Users can just search by city name or airport code, and Bing will display data of various airlines in that route. Users can also specify flight number and airline name for exact flight status. Bing will also show detailed information such as terminal and gate if that data is available.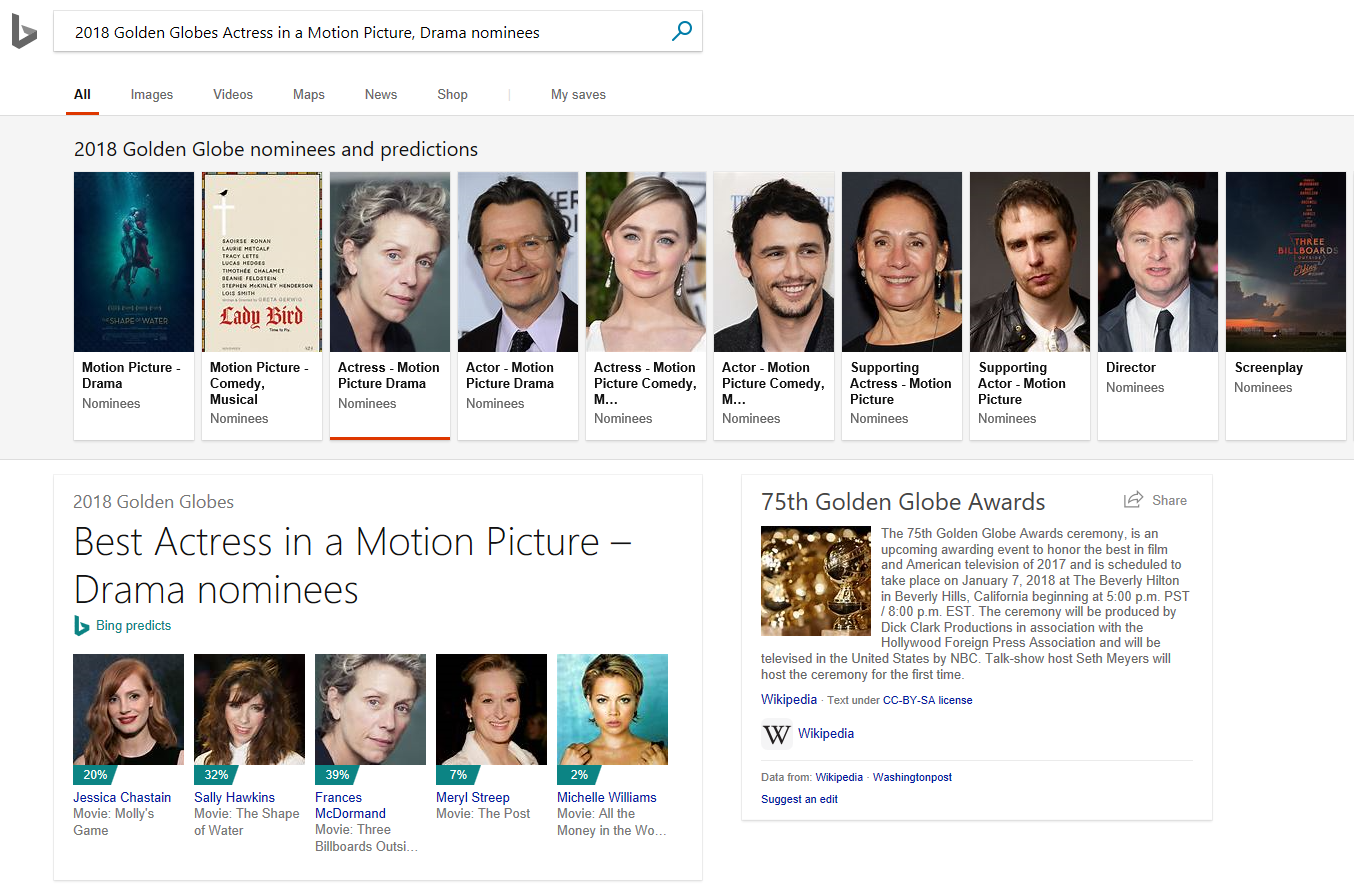 Bing offered predictions for the winners of the top 2018 Golden Globes categories, and got 9 of 14 categories correct. You can also check the winners list in the new experience. For users who are interested in online shows, Bing now answer carousels when you want to find out popular and new releases on Netflix and Amazon Prime.
Just in time for the new NFL season, Bing now offers predictions of winners in the weekly matchups. Search for "NFL", or for specific stages of the playoffs, and Bing will show you which teams are playing, and closer to the games, it will display predictions are for each team's chance of winning. Bing is also offering predictions for the Australian Open as well.