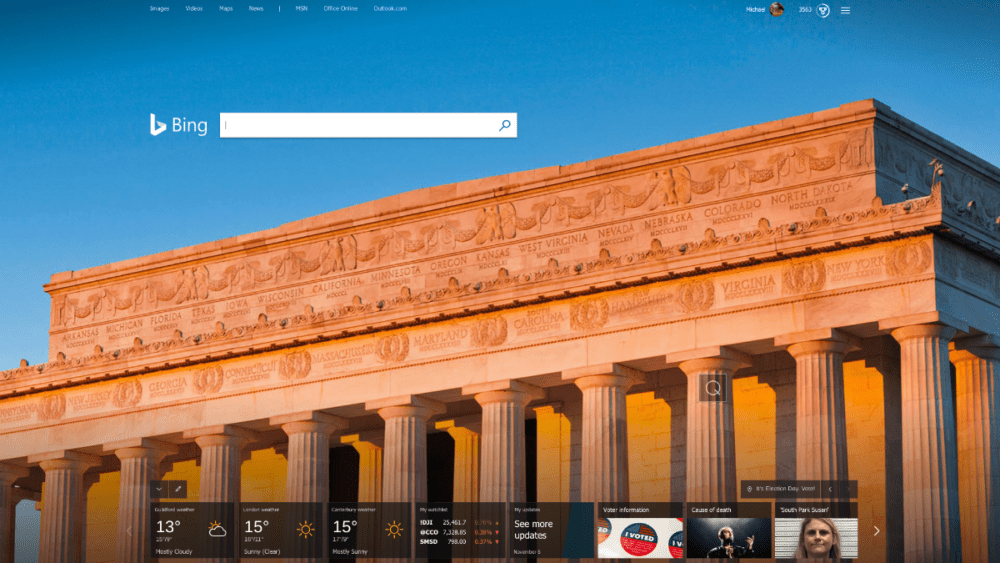 Microsoft and Google are making it easier for US Citizens to go out and vote this Tuesday.
In the US, Microsoft's Bing Homepage is adorned with an "It's Election Day. Vote!" message. The firm also has a quick 'Voter Information' tab in the trending box which users can quickly click to learn about how to navigate the process of voting, even at this last minute stage.
Google for is part has morphed the Google Logo on its Doodle to 'Go Vote' and has set up a series of quick cards for users who search queries like "where do I vote" and "how do I vote?"
The firm will also make it easier for you to learn who's on the ballot in your area, and what they stand for.
"To help you make knowledgeable decisions about your ballot, we're making information about candidates and ballot measures readily available. If you search for any federal or gubernatorial candidate, a panel of information will appear on the results page. This will include candidate-authored statements about platforms and legislative priorities for all campaigns that have chosen to post them. Likewise, a query for any statewide ballot measure will render a panel of information and the full text for that initiative," Google's Jason Wheeler wrote today.
---
Source: Google