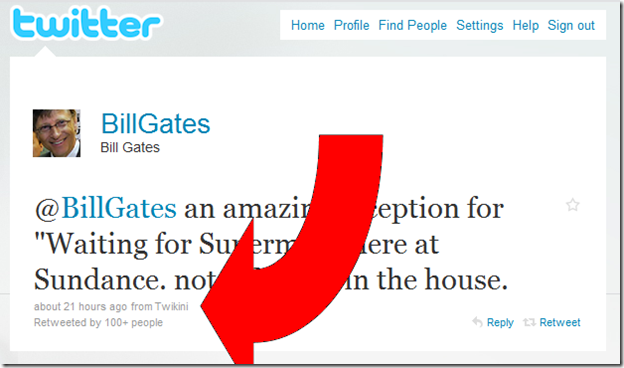 Ok, we admit its what I call a SND (Slow News Day), which means we don't mind posting a completely fluff story.
On the other hand, I am sure Twikini would not mind being endorsed by one of the richest men in the world.  I guess we can be sure Bill Gates is not using a HTC HD2.
See the original tweet here.