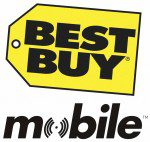 Its been a while since Bestbuy has carried any Windows Phones on their shelves, but it appears that is soon to change, with a tipster telling us the major US retailer has received dummy units of the Nokia Lumia 830 for display.
Microsoft Mobile's "affordable flagship" is the first Windows Phone in almost a year to show up there,  and will be available on contract and EIP.
Unfortunately pricing has not become available yet, and it is not yet known  of the device will come with a Fitbit Flex like AT&T is currently offering.
The good news however is that BestBuy and Microsoft appears to have patched things up, and we can hope Windows Phone distribution in USA will improve even further in the future.
Thanks to our tipster.