You've probably heard about text-to-image AI technology by now and you are willing to try it out. But there's one problem – you have no clue which technology to start with. From Dall-e to Midjourney and multiple other choices, to you being stuck what to choose, and maybe you should start simple. That is why you should take a look at 30 Best Stable Diffusion Prompts to get you started in the vast creative world of text-to-image AI.
Released in 2022, Stable Diffusion is an advanced deep learning model that specializes in text-to-image generation. Developed by researchers from the CompVis Group at Ludwig Maximilian University of Munich and Runway, it offers the ability to produce highly detailed images based on text descriptions. However, its capabilities extend beyond that, as it can also be applied to tasks like inpainting, outpainting, and image-to-image translations guided by text prompts.
Stable Diffusion operates as a latent diffusion model, belonging to the category of deep generative artificial neural networks. The model's code and weights have been made publicly available, allowing users to access and utilize it for their own applications, but unlike previous text-to-image models such as DALL-E and Midjourney, which were restricted to cloud services, Stable Diffusion can be run on consumer hardware with a modest GPU featuring at least 8 GB VRAM.
So, ready to go? In today's article, we will discover the best Stable Difussion prompts we crafted to inspire your mind and imaginative abilites to ultimately get you started.
Best Stable Diffusion prompts for painting
1. The Renaissance Astrounaut
Combine elements from different time periods, like Renaissance art and modern space exploration. Specify the background and key features, such as a reflective helmet, to add depth. Ensure coherence between the art style and the subject.
Renaissance-style portrait of an astronaut in space, detailed starry background, reflective helmet.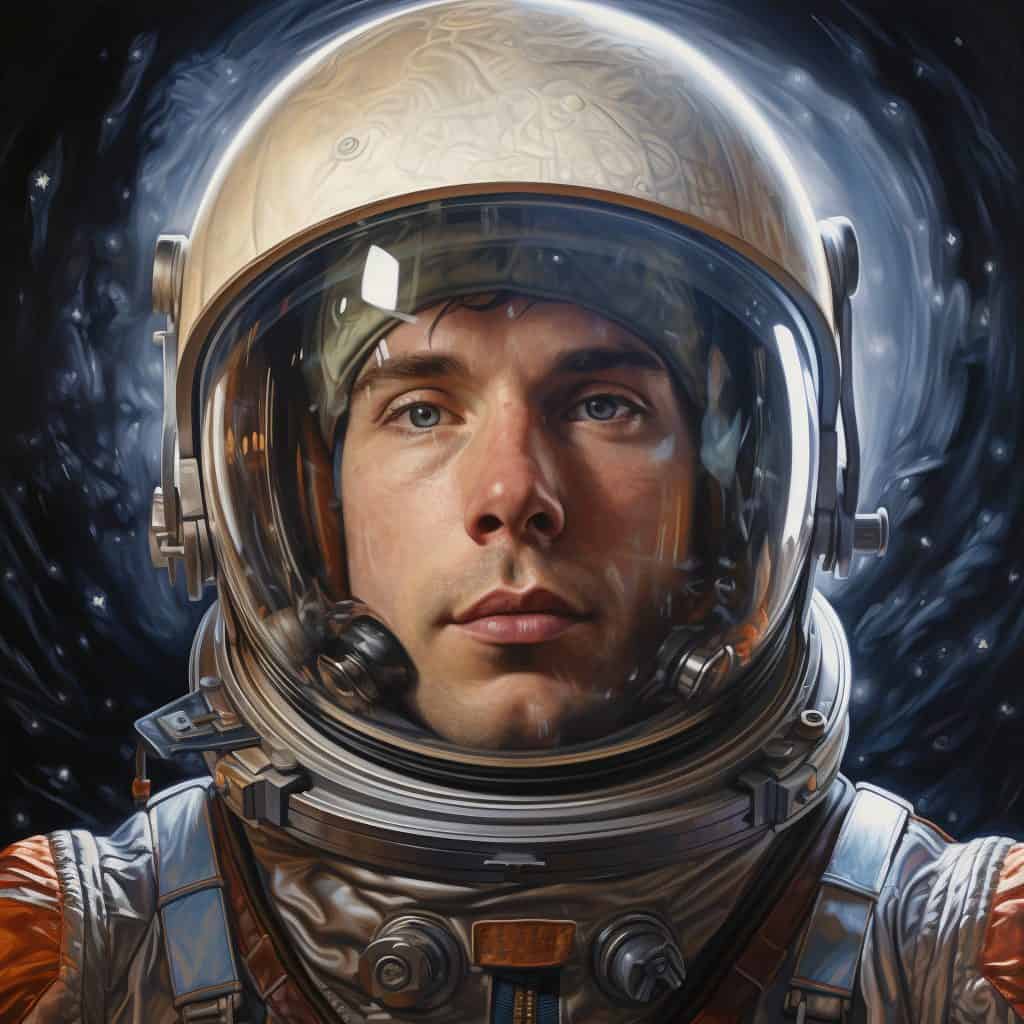 2. The Surreal Floating Island
To create fantastical scenes, use an art movement like Surrealism that breaks from reality. Detail key elements (e.g., clock gears) and include diverse subjects (e.g., mythical creatures) for richness.
"Surrealist painting of a floating island with giant clock gears, populated with mythical creatures."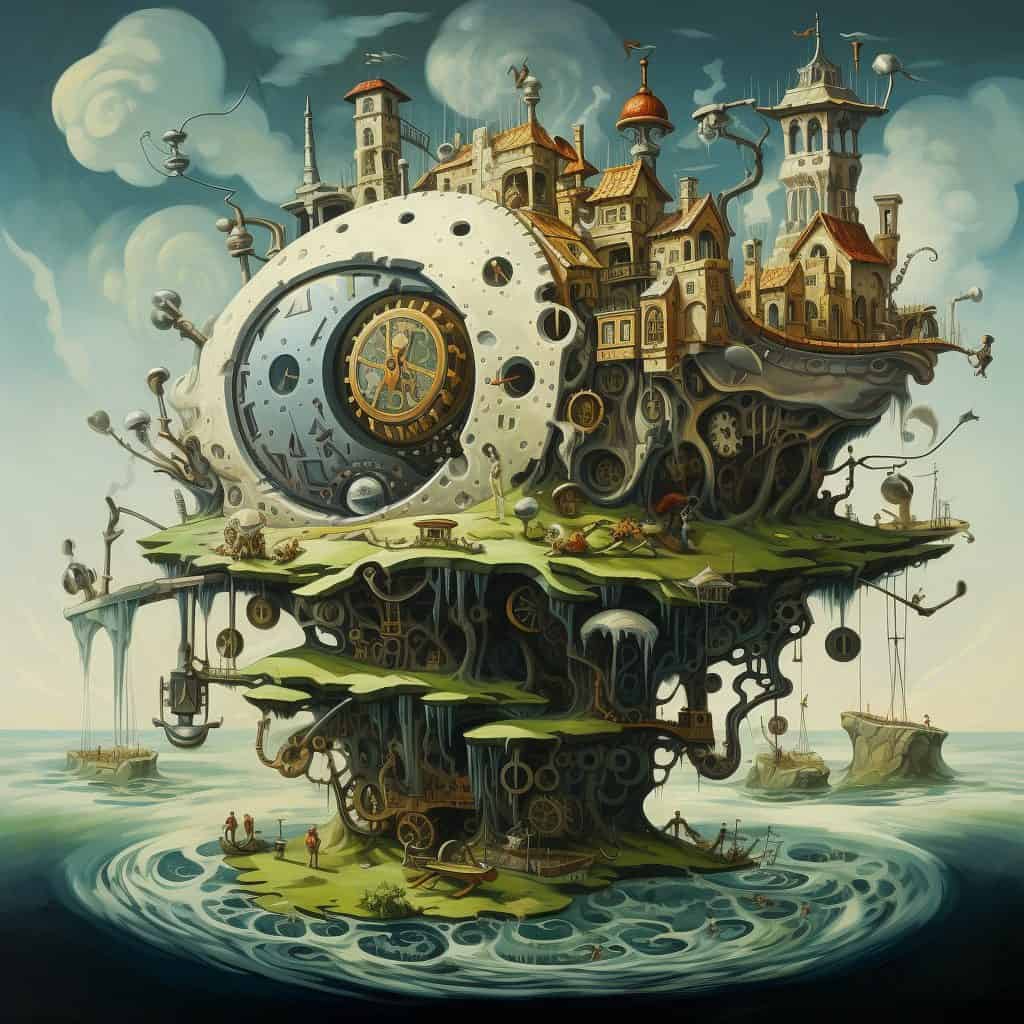 3. Impression of Japanese Serenity
Select an art movement (Impressionism) that complements the subject (Japanese garden). Specify elements like a bridge and koi pond to create a focus and detail within the painting.
"Impressionist landscape of a Japanese garden in autumn, with a bridge over a koi pond."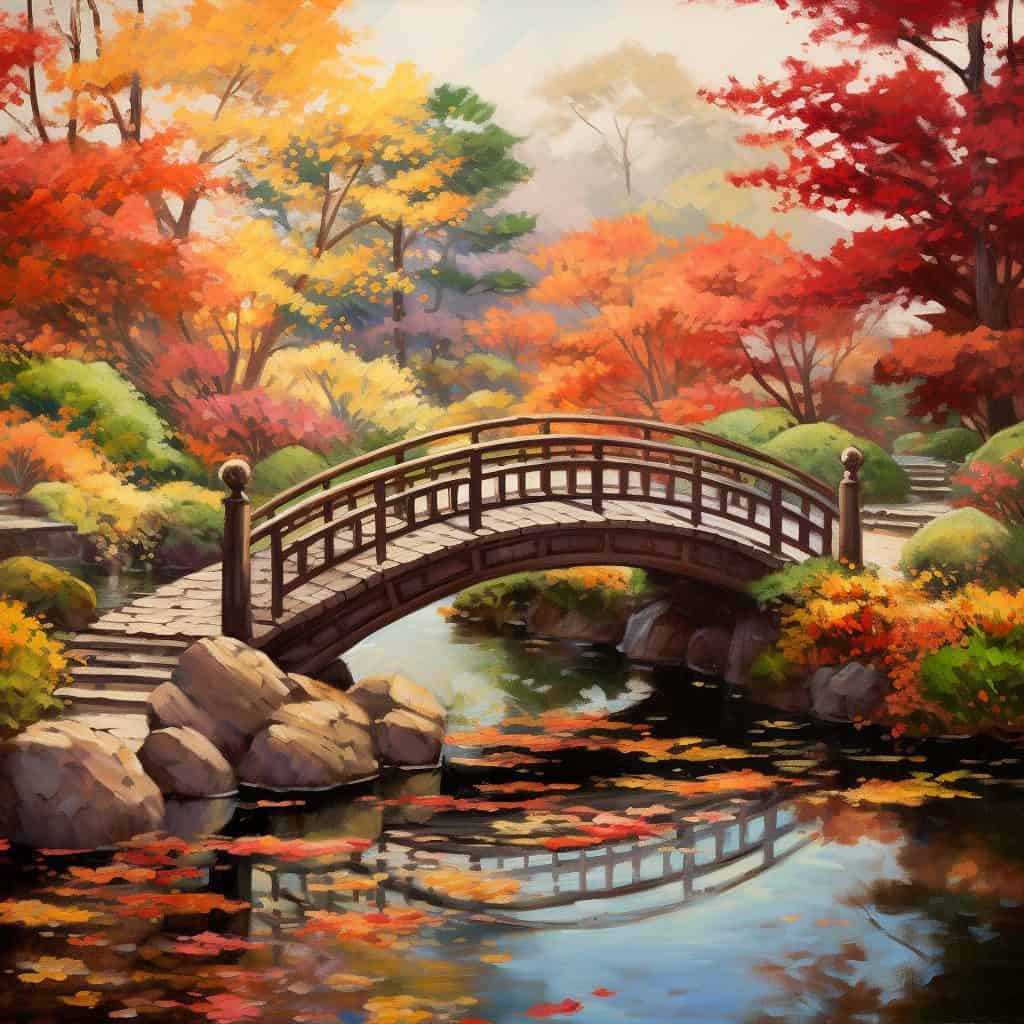 4. Jazz in Abstract Colors
When translating abstract concepts like music into art, choose an art style (Abstract) that allows for experimentation. Use descriptors like vibrant colors and erratic shapes to communicate the energy.
"Abstract painting representing the sound of jazz music, using vibrant colors and erratic shapes."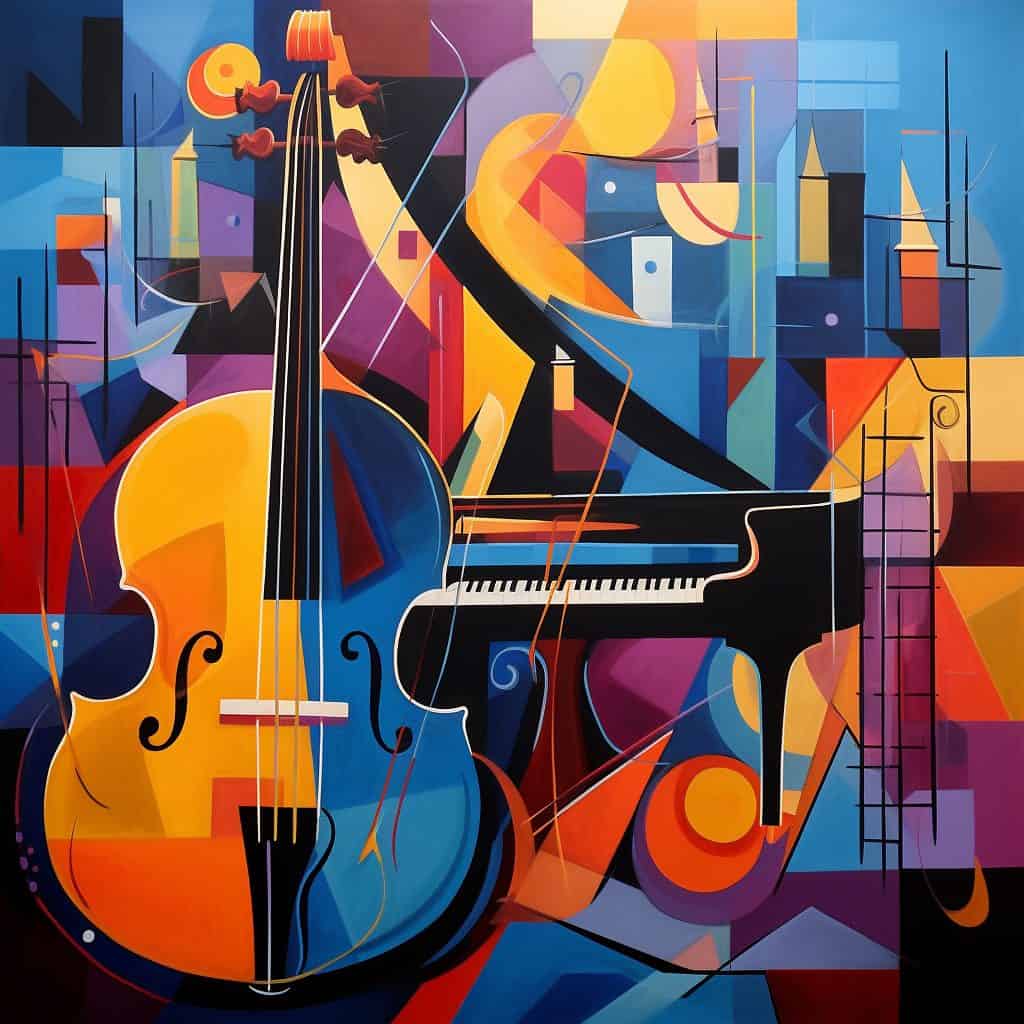 5. The Confluence of Pop Art
To create a commentary on modern technology and classical art, use an art style like Pop Art that often addresses cultural themes. Clearly mention the juxtaposition of elements.
"Pop Art painting of a modern smartphone with classic art pieces appearing on the screen."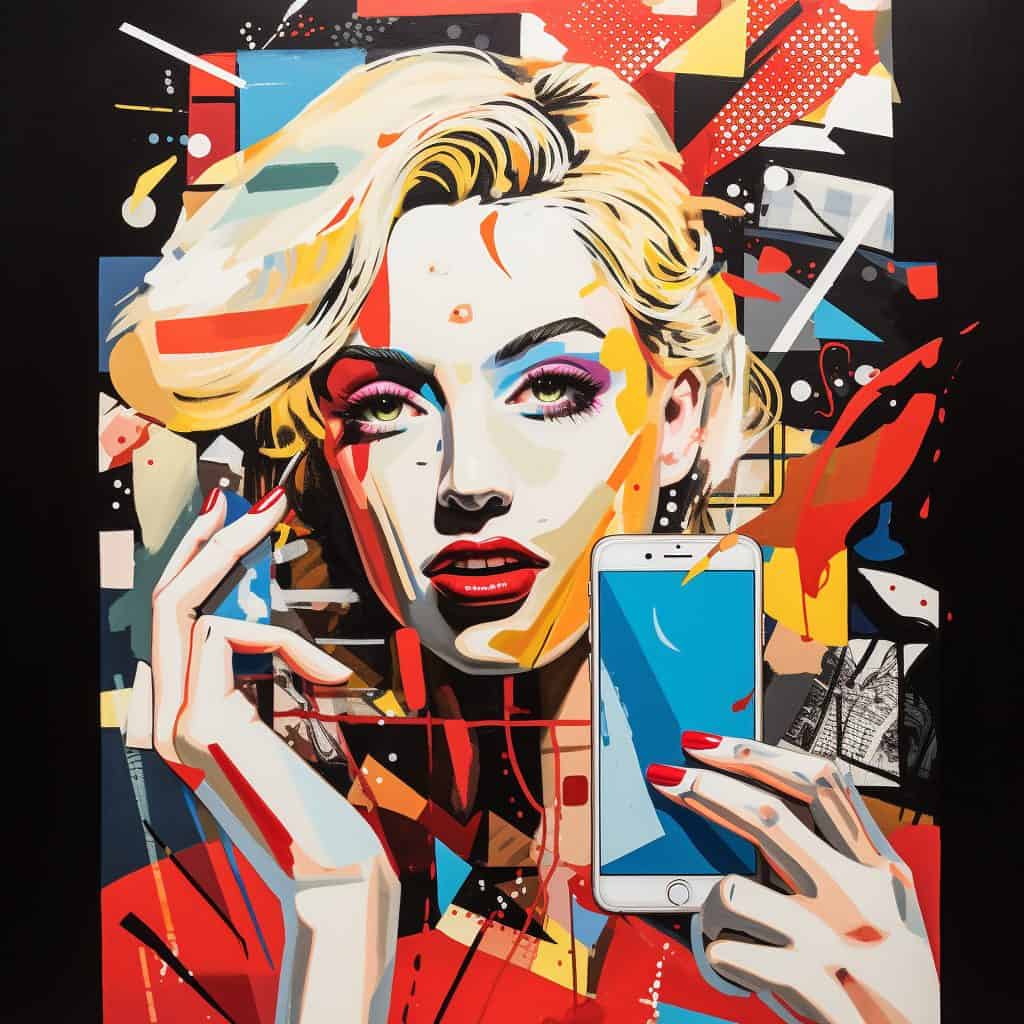 6. The Robotic Baroque Battle
Mixing historical styles (Baroque) with futuristic themes (robots) can be visually striking. Ensure the grandeur and complexity typical of the art style is reflected in the elements chosen.
"Baroque-style battle scene with futuristic robots and a golden palace in the background."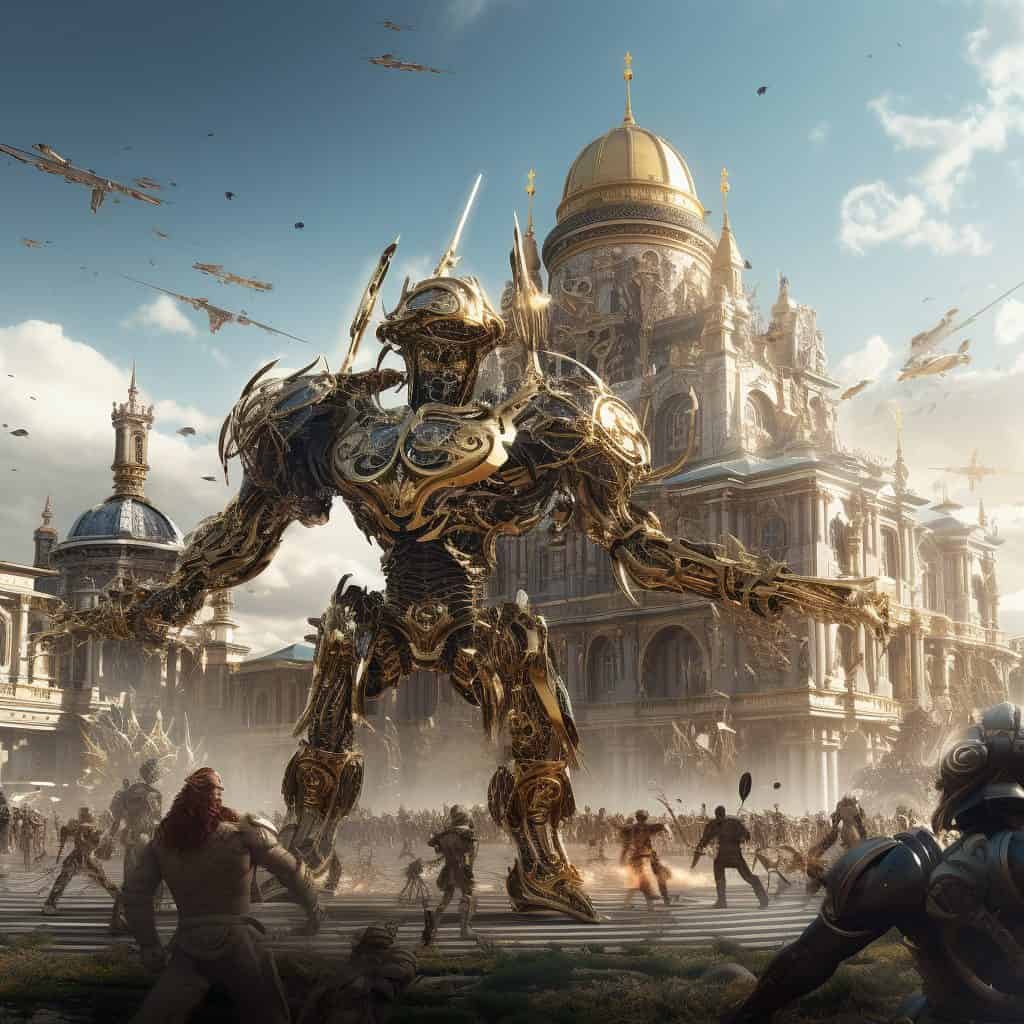 7. Cubist Bustling Market
For dynamic environments like markets, choose an art style like Cubism that can depict multiple perspectives. Describe the key elements such as people and stalls.
"Cubist painting of a bustling city market with different perspectives of people and stalls."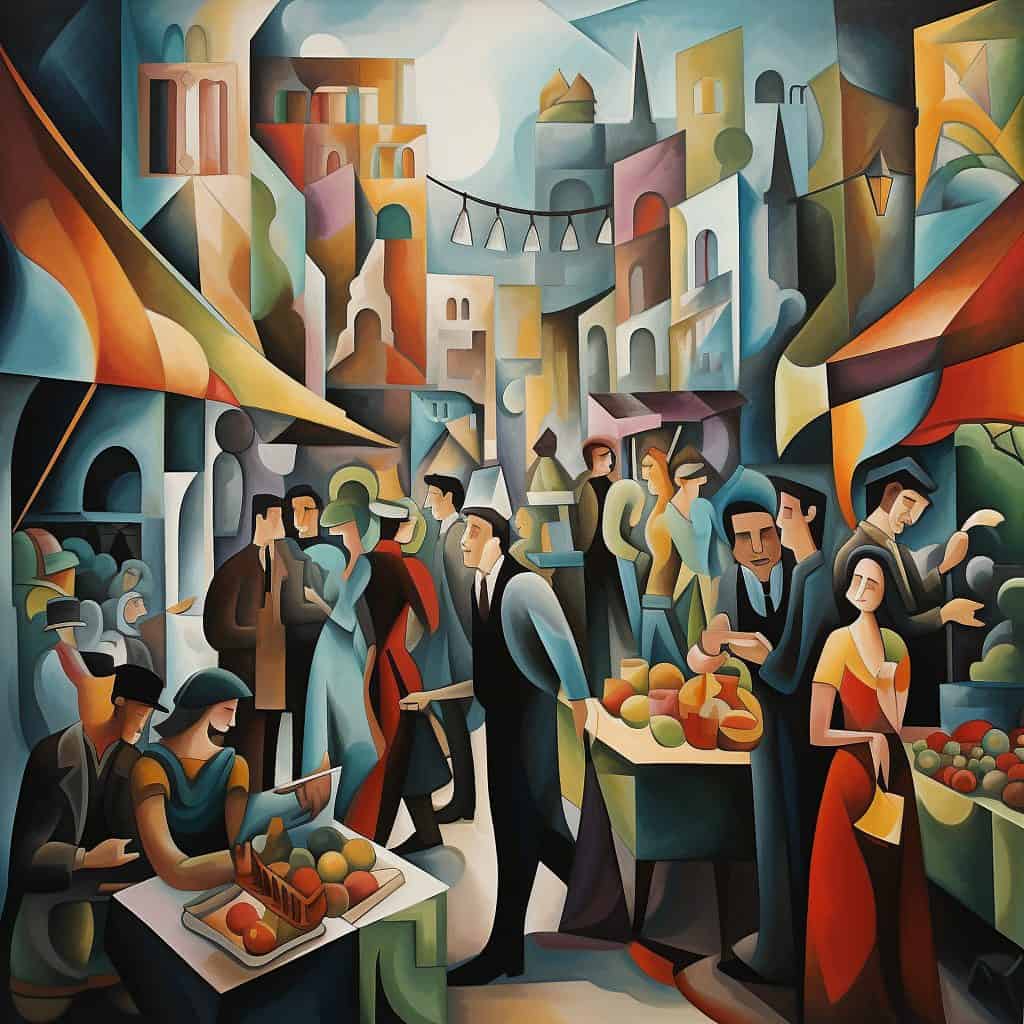 8. The Romantic Stormy Voyage
Choose an art style (Romanticism) that emphasizes emotions and nature's grandeur for scenes like storms. Specify the atmosphere and dramatic elements such as lighting and waves.
"Romantic painting of a ship sailing in a stormy sea, with dramatic lighting and powerful waves."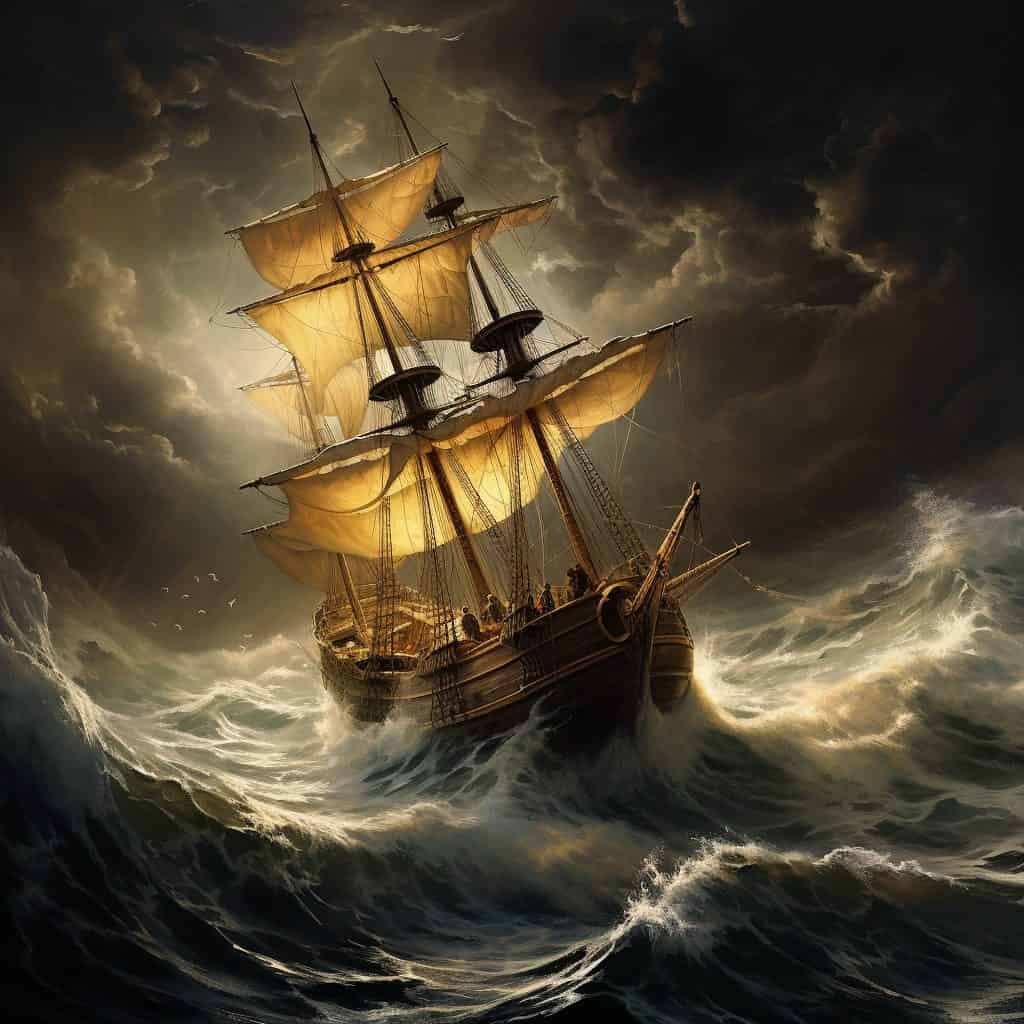 9. The Botanist in Art Nouveau
Pair subjects like botany with art styles like Art Nouveau, known for floral motifs. Focus on the character and the environment, and ensure they complement each other in the composition.
"Art Nouveau painting of a female botanist surrounded by exotic plants in a greenhouse."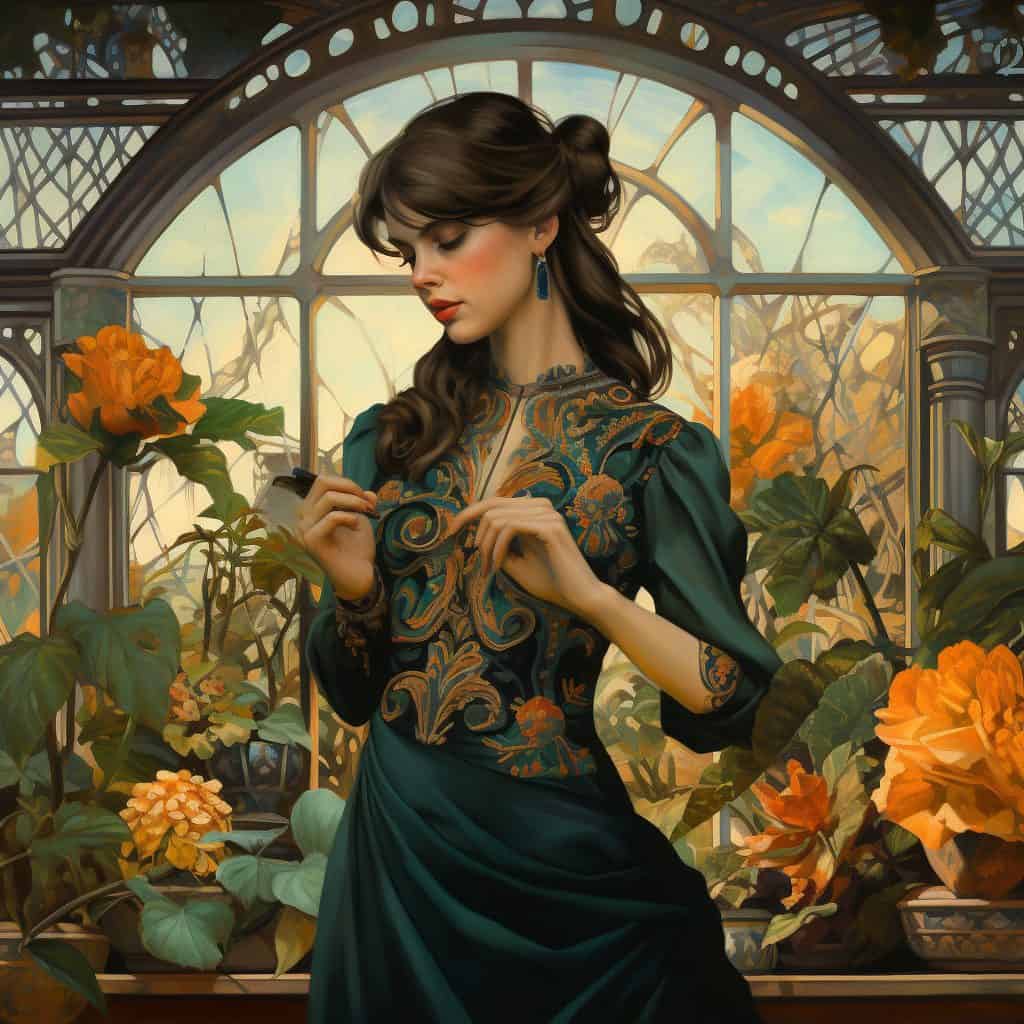 10. The Gothic Moonlit Castle
For a dark, atmospheric scene like an ancient castle, use an art style like Gothic. Mention iconic elements like gargoyles and full moon to set the tone and mood of the painting.
"Gothic painting of an ancient castle at night, with a full moon, gargoyles, and shadows."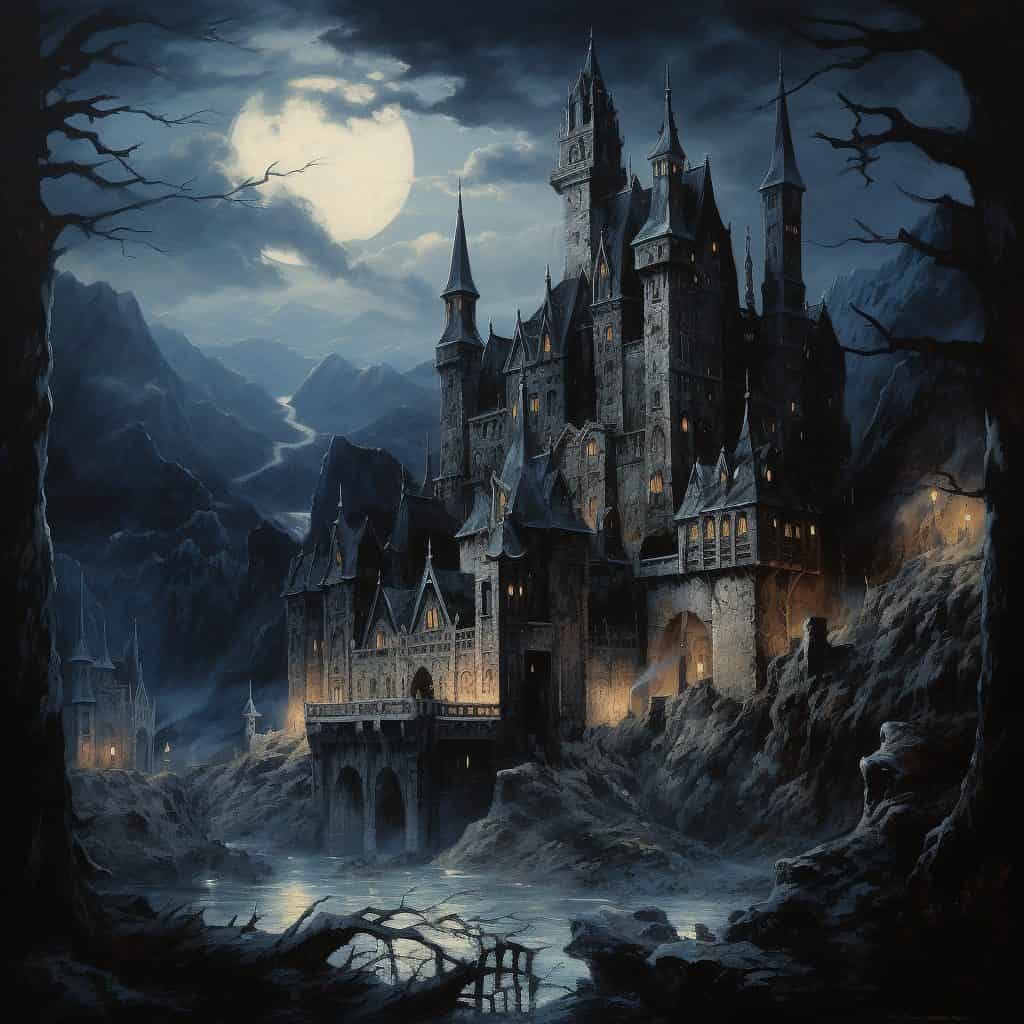 Best Stable Diffusion prompts for photography
1. Rainy New York Nights
Mention the mood (rainy night) and location (New York) to give context. Specify the style (black and white) and elements like reflections to focus on the atmosphere.
"Black and white street photography of a rainy night in New York, reflections on wet pavement."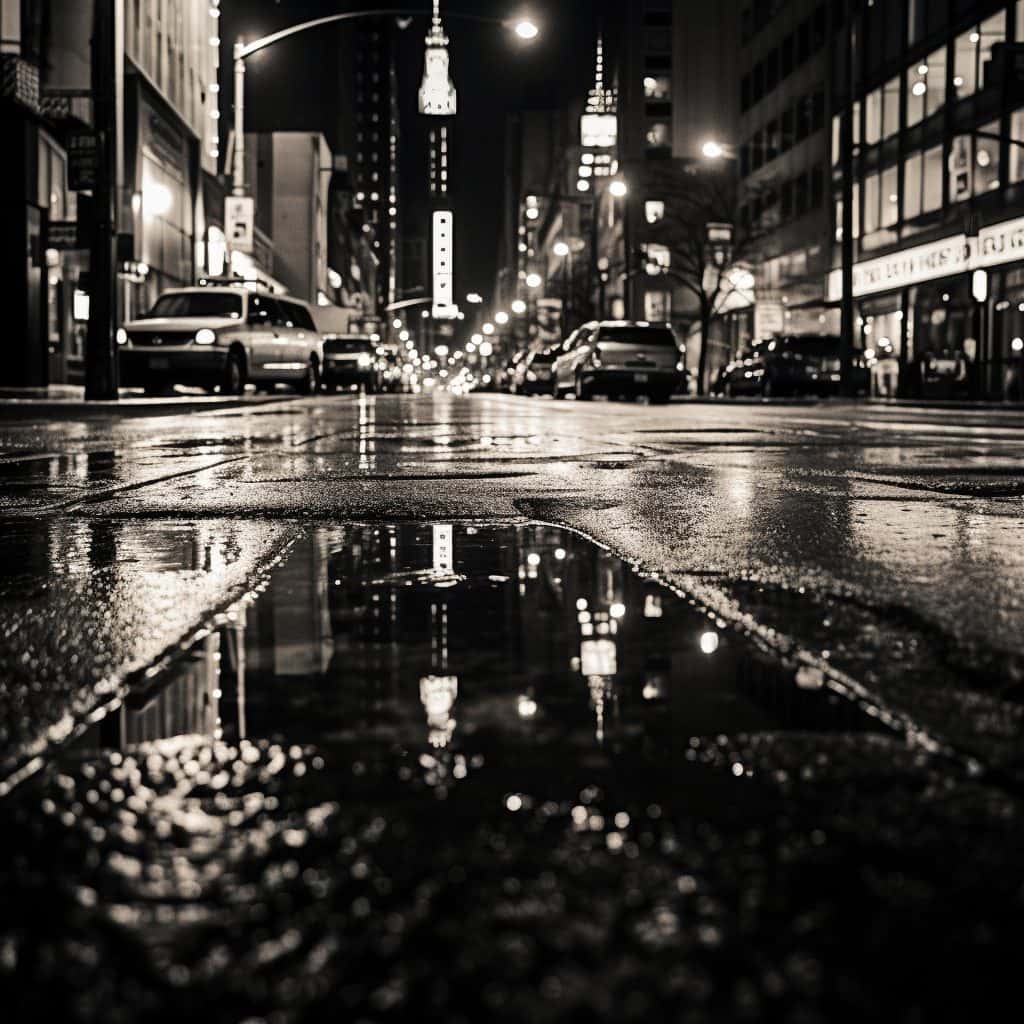 2. The Fashion of Abandoned Places
Pair contrasting elements like high-fashion and an abandoned warehouse to create visual interest. Specify lighting to emphasize mood, and describe the style of clothing.
"High-fashion photography in an abandoned industrial warehouse, with dramatic lighting and edgy outfits."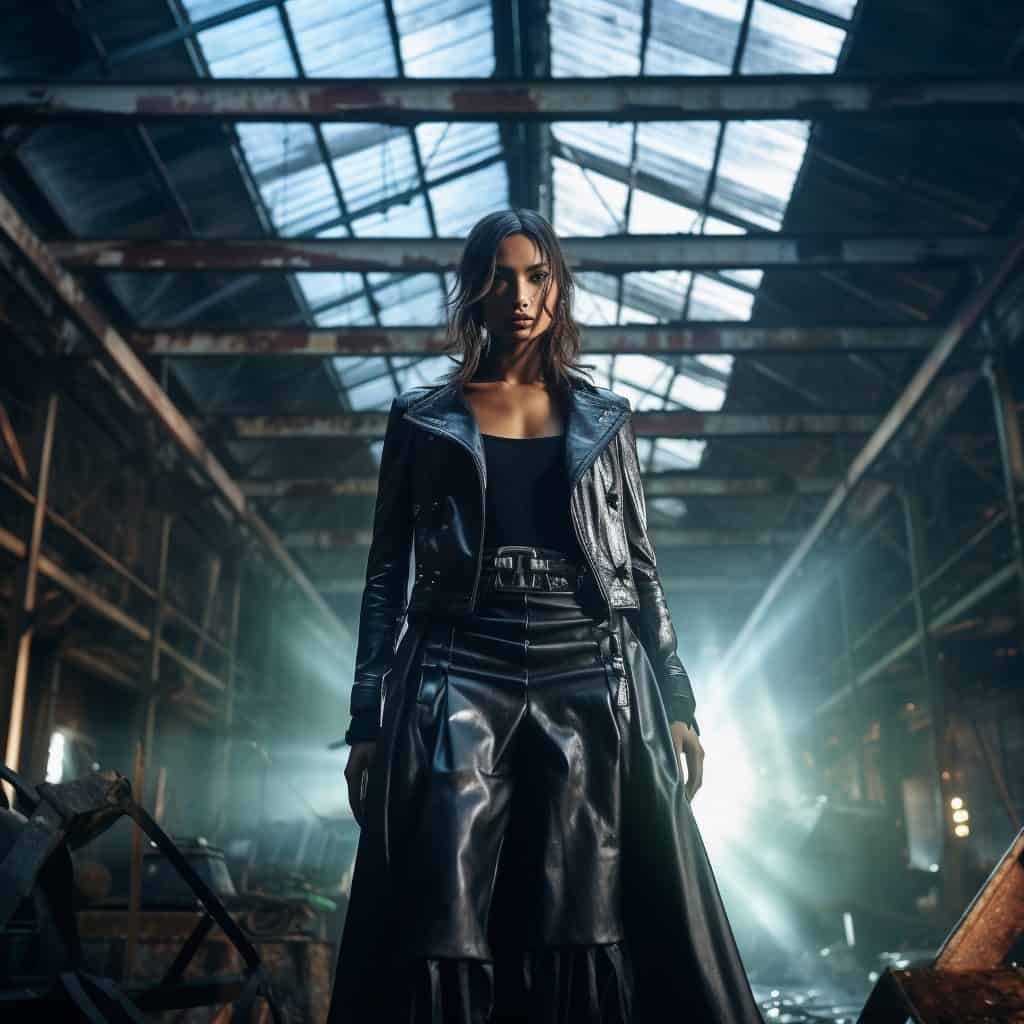 3. Rainbow Dewdrops
Specify the type of photography (macro) and the main subject (dewdrops on a spiderweb). Mention environmental elements like morning sunlight and rainbows to set the scene.
"Macro photography of dewdrops on a spiderweb, with morning sunlight creating rainbows."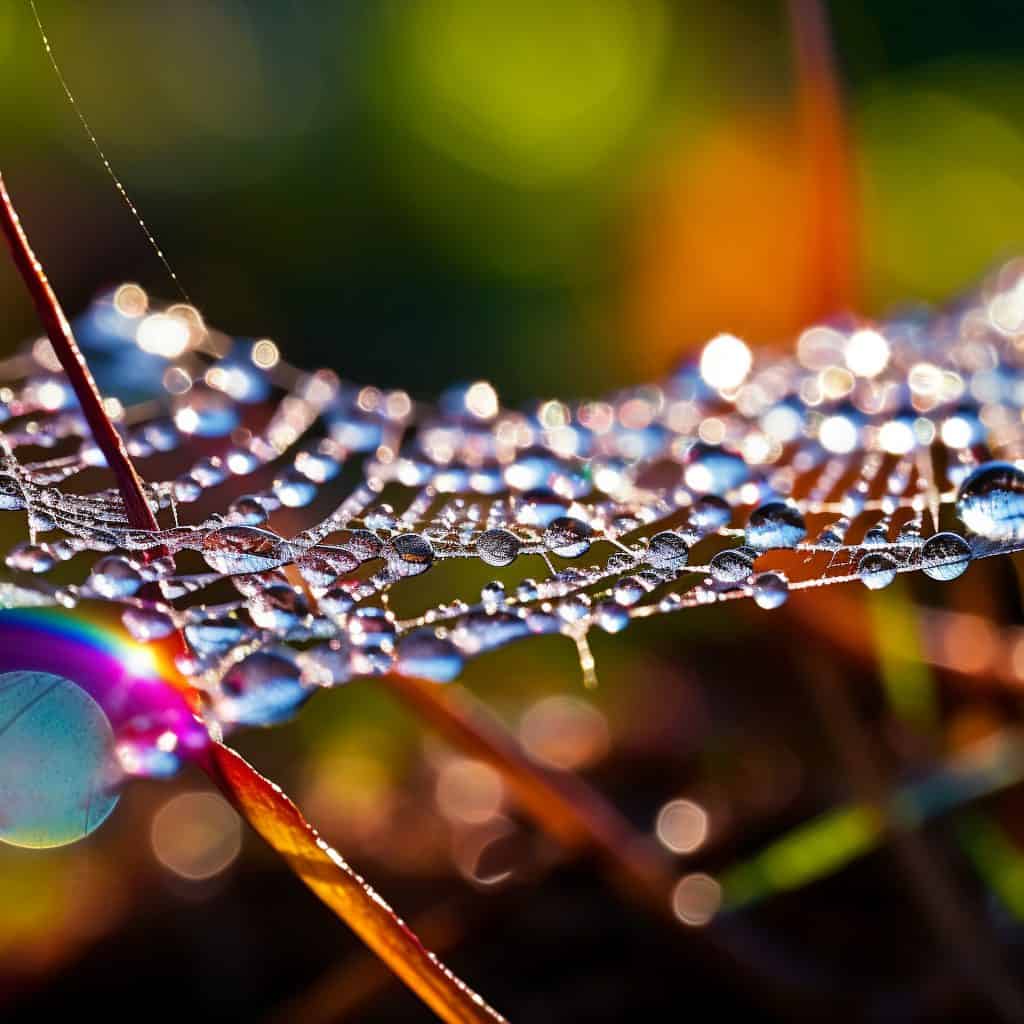 4. Aerial Autumn River
State the perspective (aerial) and the main subject (winding river). Describe the environment, such as the autumn foliage, and use adjectives like vibrant to convey color.
"Aerial photography of a winding river through autumn forests, with vibrant red and orange foliage."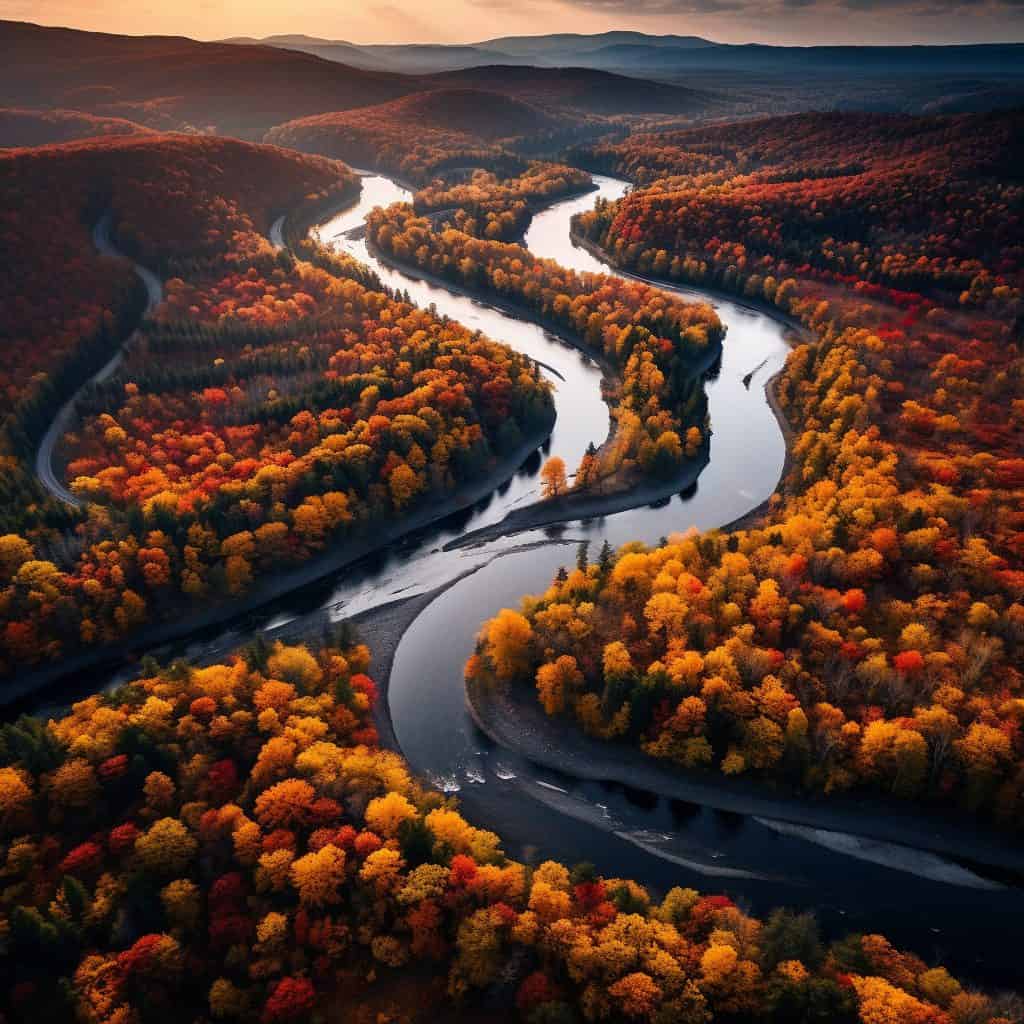 5. Skateboarder's Urban Flight
Define the subject (skateboarder) and action (mid-jump). Specify background elements (graffiti walls) and technical aspects like high shutter speed to convey the desired outcome.
"Urban portrait of a skateboarder in mid-jump, graffiti walls background, high shutter speed."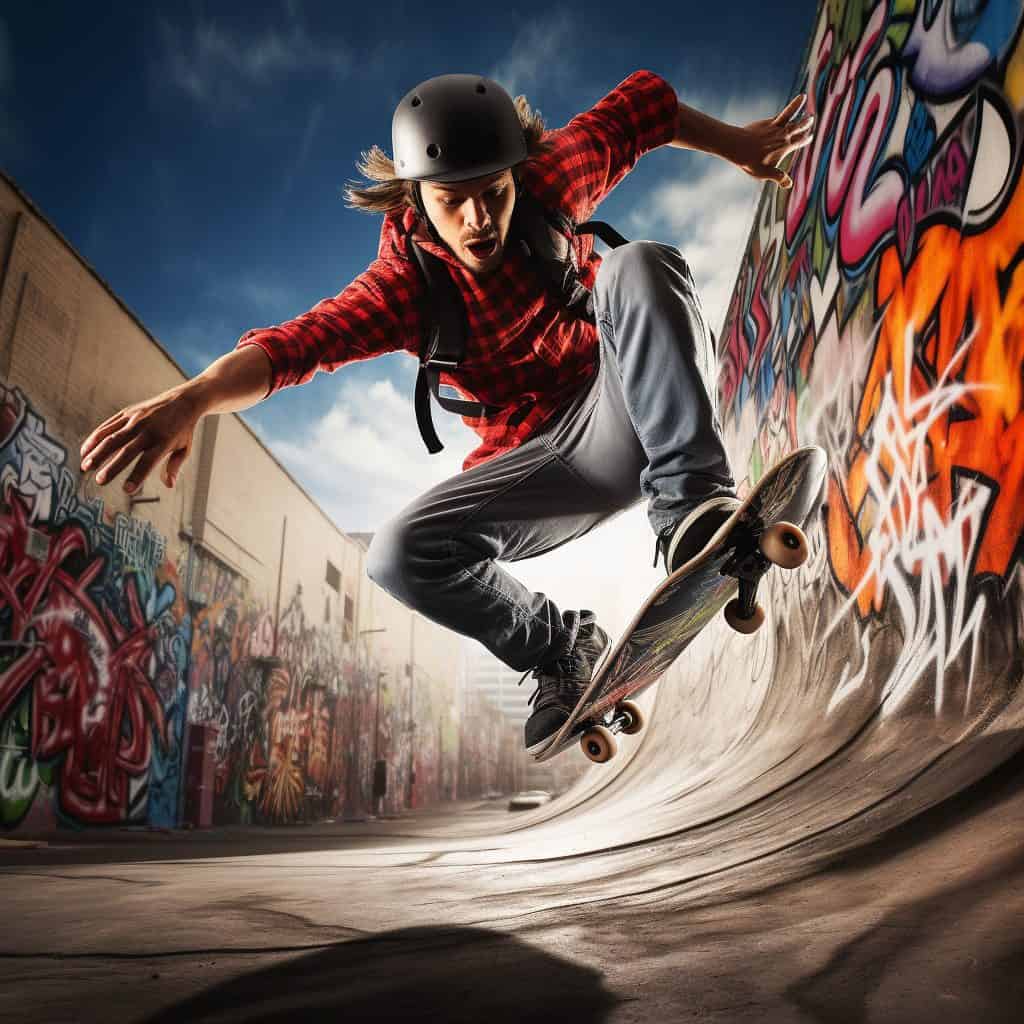 6. Dive into Coral Reefs
Clearly define the environment (underwater, coral reef) and what should be included (marine life, scuba diver). Mentioning scale can give context to the size of the subjects.
"Underwater photography of a coral reef, with diverse marine life and a scuba diver for scale."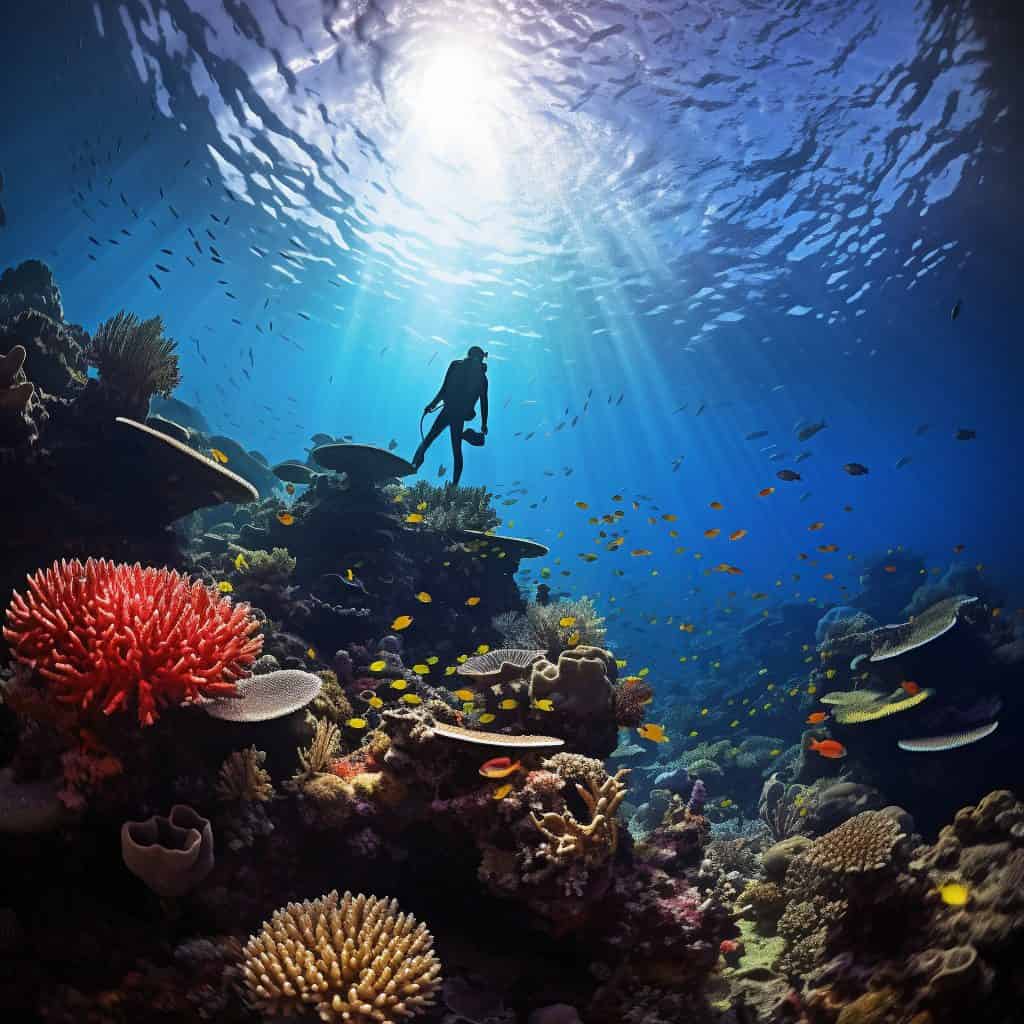 7. Vintage European Transit
Use style descriptors (vintage) and specify the location (European train station). Mention elements like passengers and old luggage to set the time period and atmosphere.
"Vintage-style travel photography of a train station in Europe, with passengers and old luggage."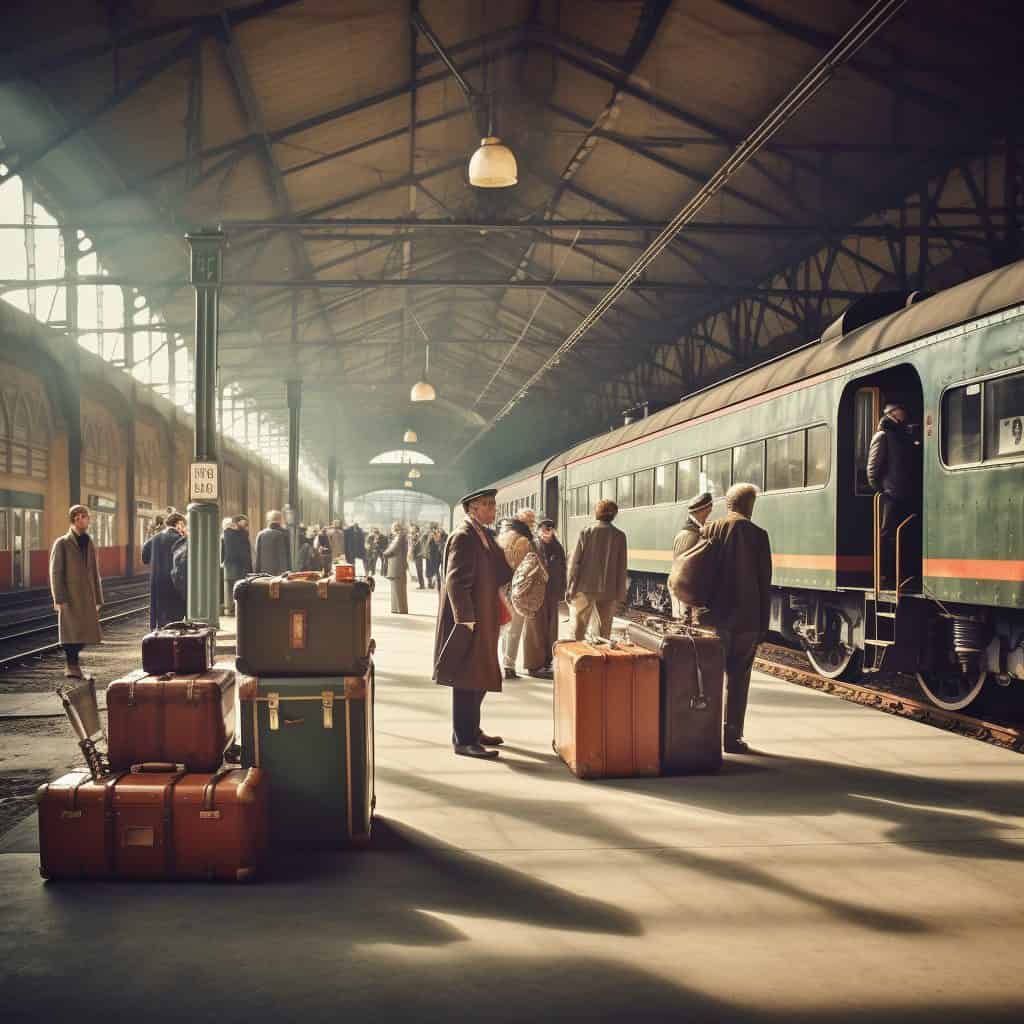 8. Star Trails over Mountains
Specify technical aspects (long-exposure) and subjects (starry sky, mountain range). Mention additional elements like light trails to add depth and interest.
"Long-exposure night photography of a starry sky over a mountain range, with light trails."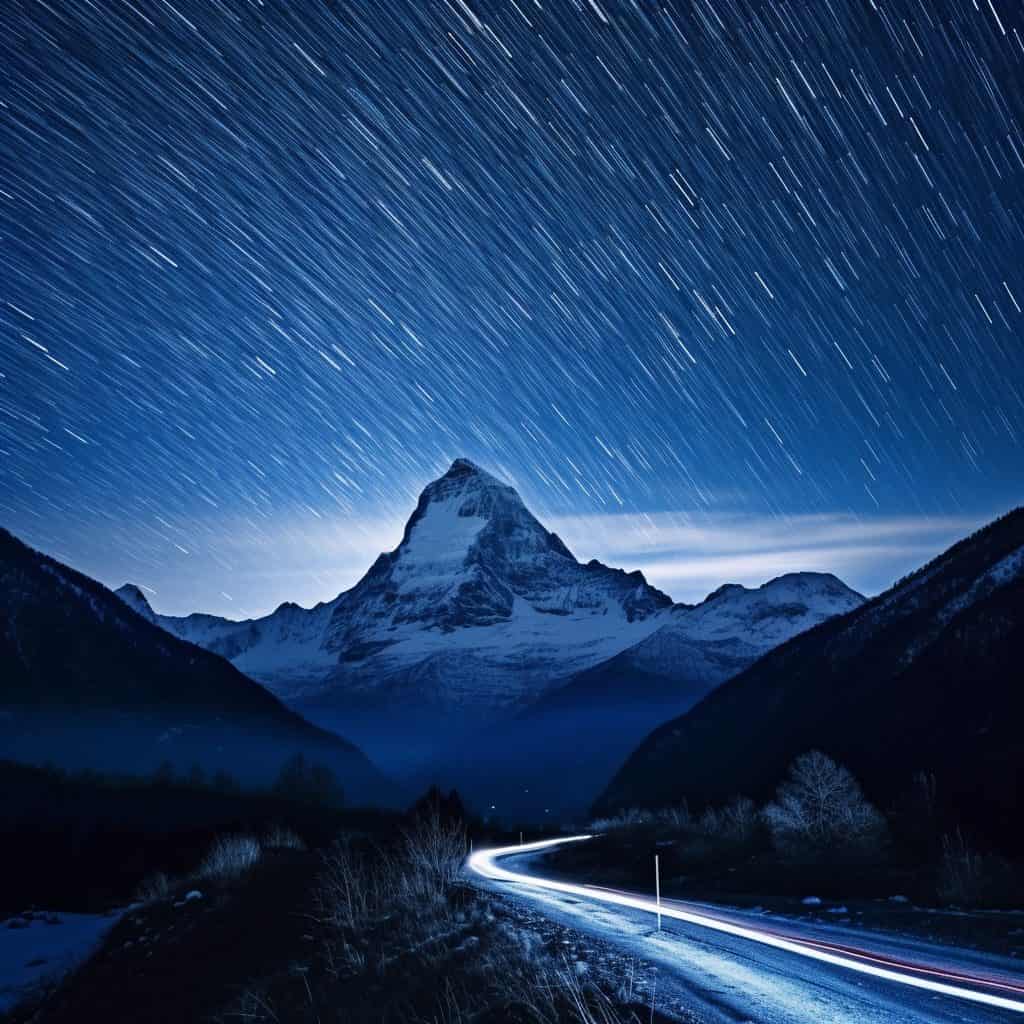 9. Marketplace Colors of Marrakech
State the style (documentary) and location (Marrakech marketplace) to set the context. Include key elements (spices, textiles) to capture the essence of the place.
"Documentary-style photography of a bustling marketplace in Marrakech, with spices and textiles."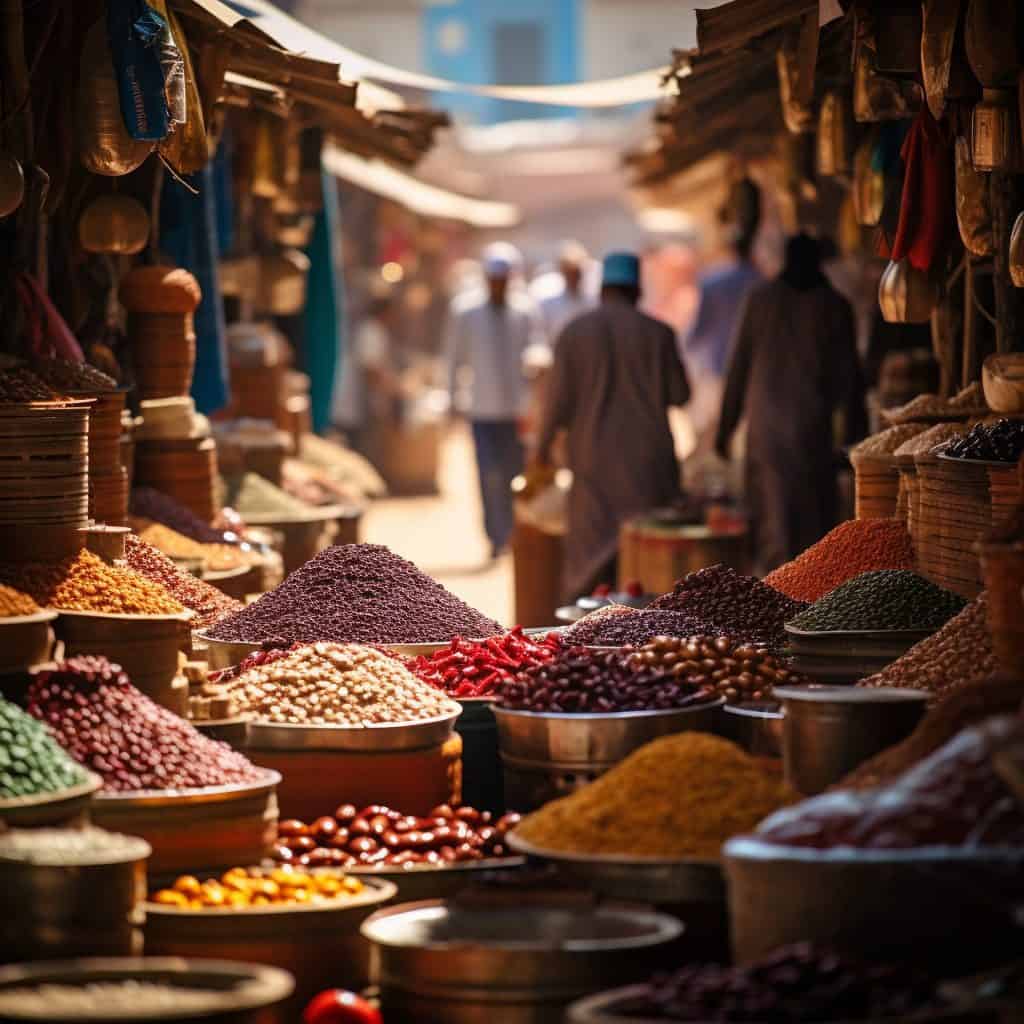 10. Elegance on a Plate
Specify the subject (gourmet meal) and the technical aspects like shallow depth of field. Describe presentation (elegant plating) and lighting to set the mood of the photograph.
"Food photography of a gourmet meal, with a shallow depth of field, elegant plating, and soft lighting."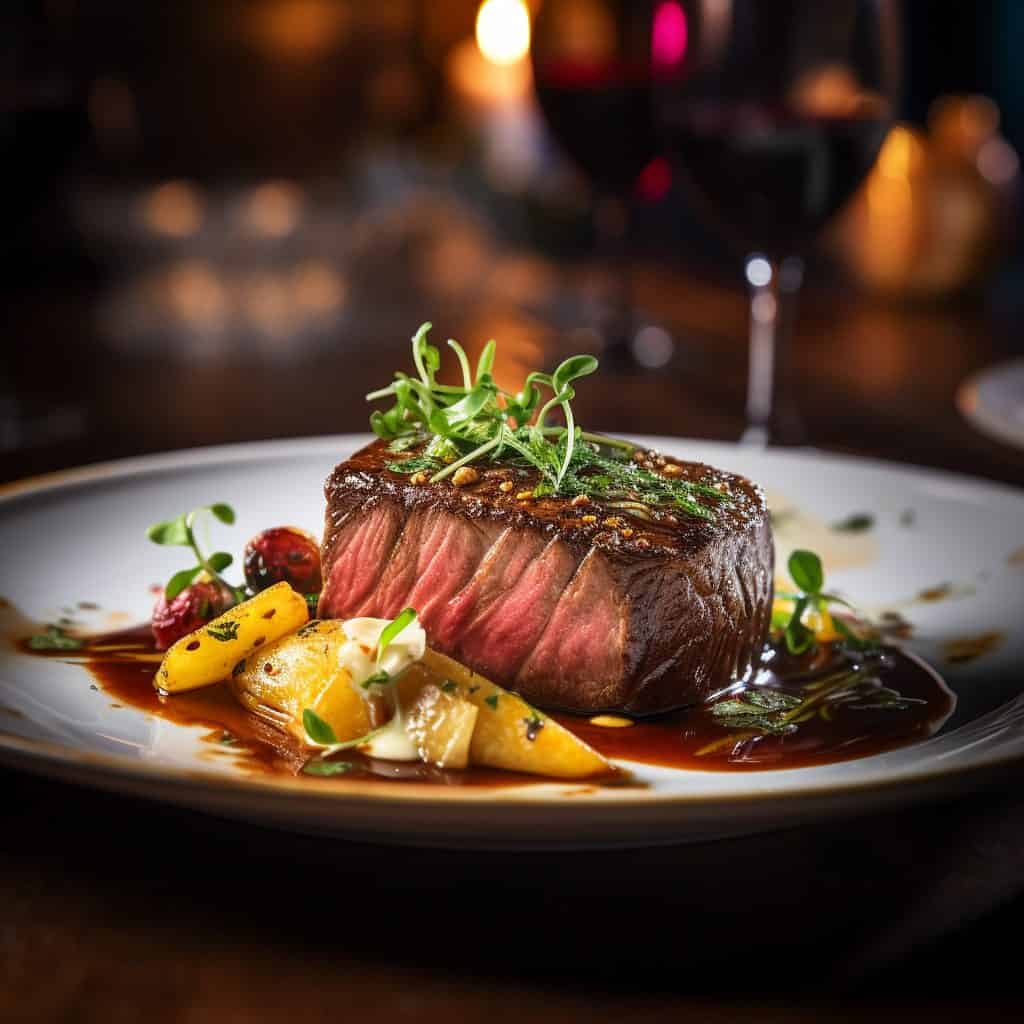 Best Stable Diffusion prompts for digital art
1. Neon-Soaked Cyberpunk City
Set the theme (Cyberpunk) and describe the environment (cityscape with skyscrapers). Include iconic elements (neon signs, flying cars) to capture the essence of the genre.
"Cyberpunk cityscape with towering skyscrapers, neon signs, and flying cars."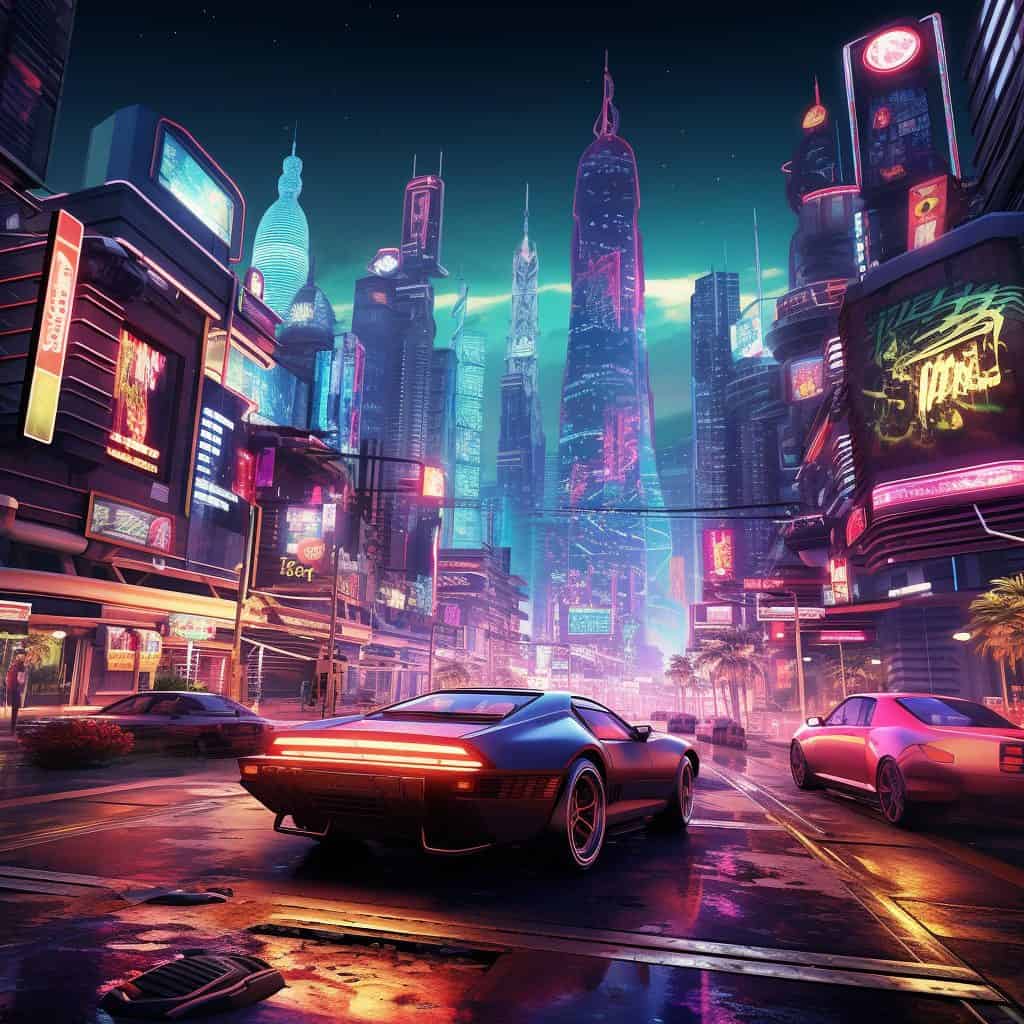 2. Dragon's Stormy Perch
Clearly define the genre (fantasy) and main subject (dragon). Use dynamic environmental elements (stormy sky, lightning) to create drama and mood.
"Fantasy illustration of a dragon perched on a castle, with a stormy sky and lightning in the background."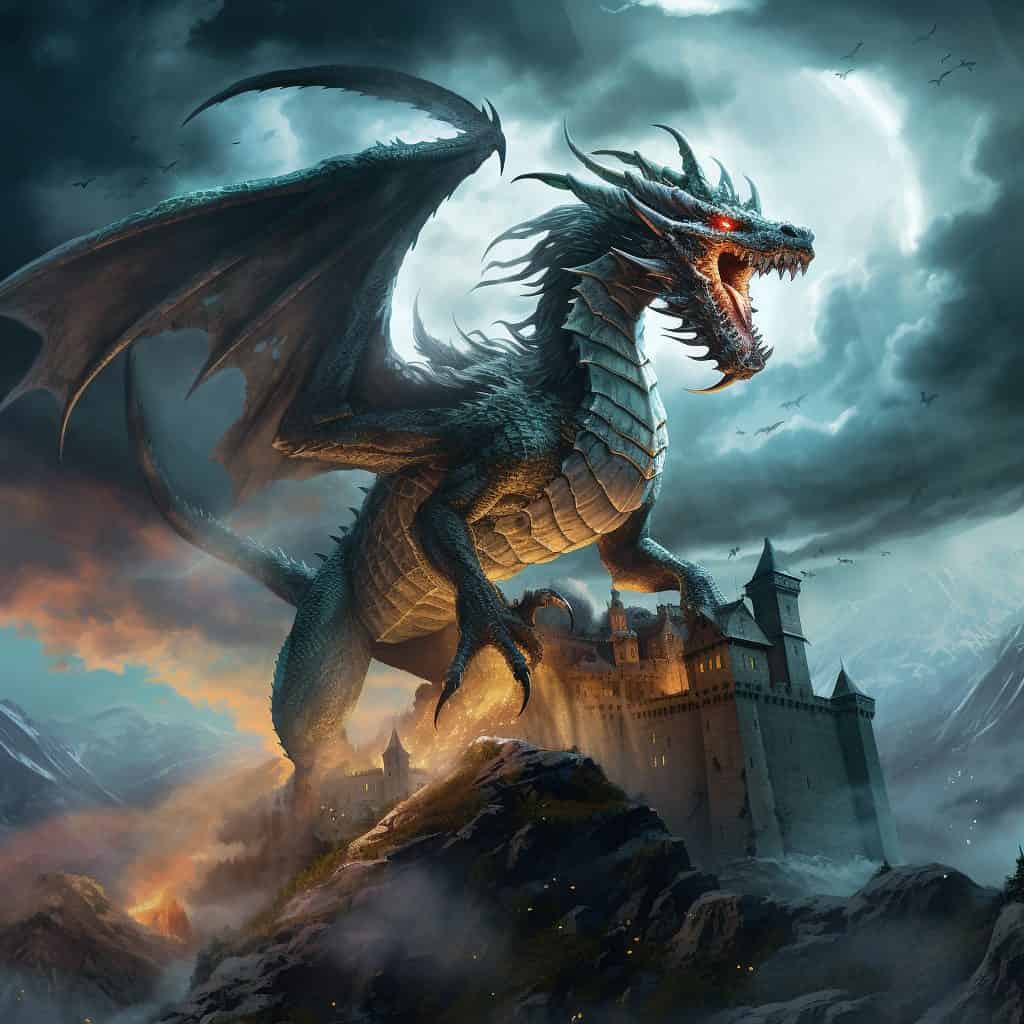 3. Reflections of Earth
Define the setting (space) and main subject (astronaut). Use details like reflection in the helmet visor to add depth and perspective.
"Digital painting of an astronaut floating in space, with a reflection of Earth in the helmet visor."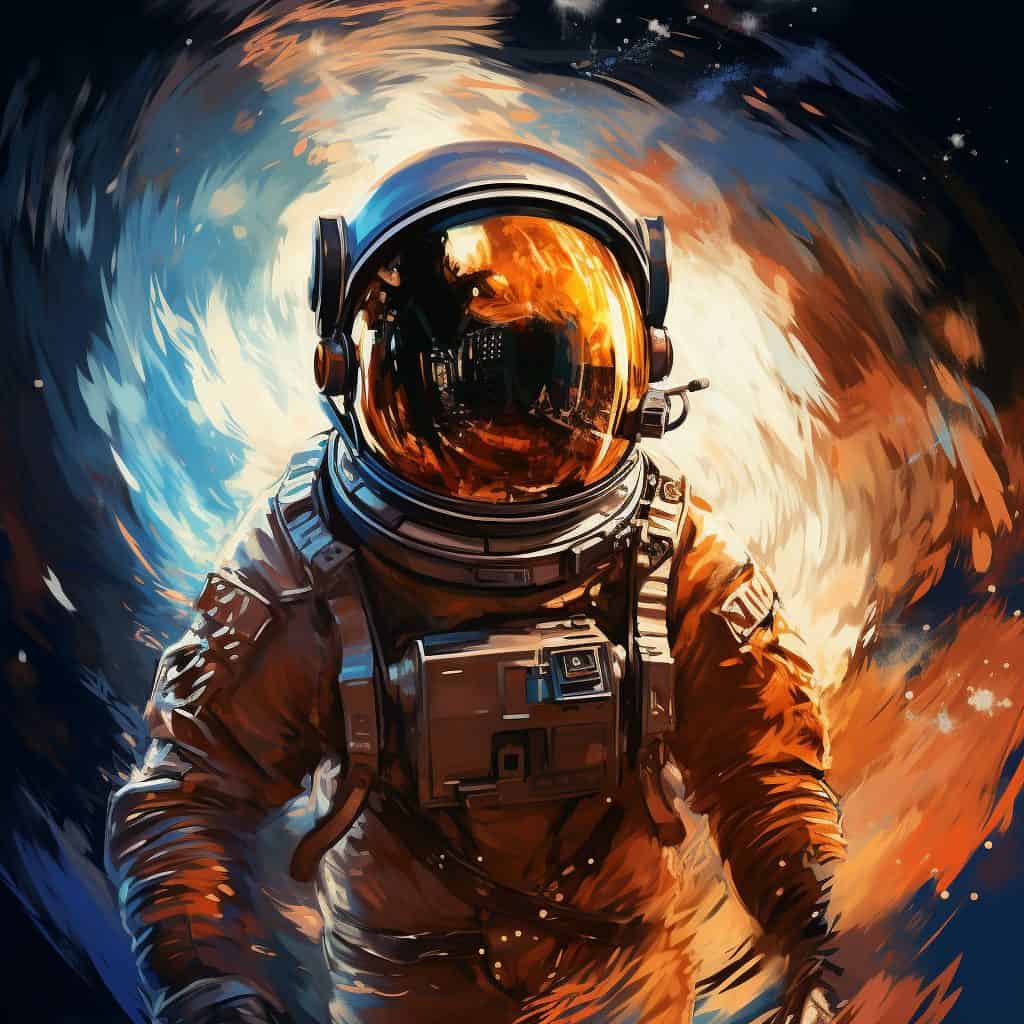 4. After The Fall
Specify the type (concept art) and setting (post-apocalyptic). Include elements like ruins and overgrown vegetation to set the atmosphere, and add characters for a narrative.
"Concept art for a post-apocalyptic world with ruins, overgrown vegetation, and a lone survivor."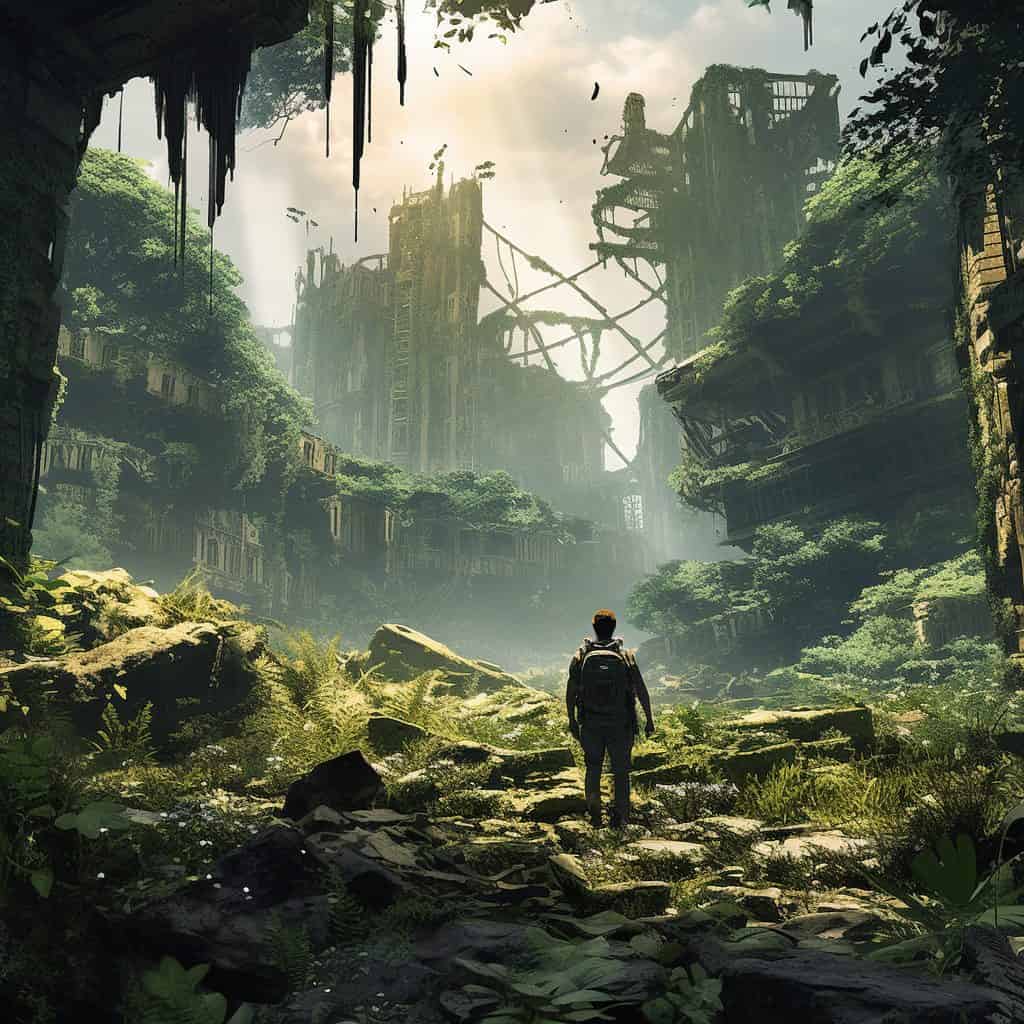 5. Retro Gaming Nostalgia
Mention the art style (Pixel art) and reference nostalgia (8-bit video game character). Include action (running) and setting (retro platformer level) to convey the desired scenario.
"Pixel art of an 8-bit video game character running through a retro platformer level."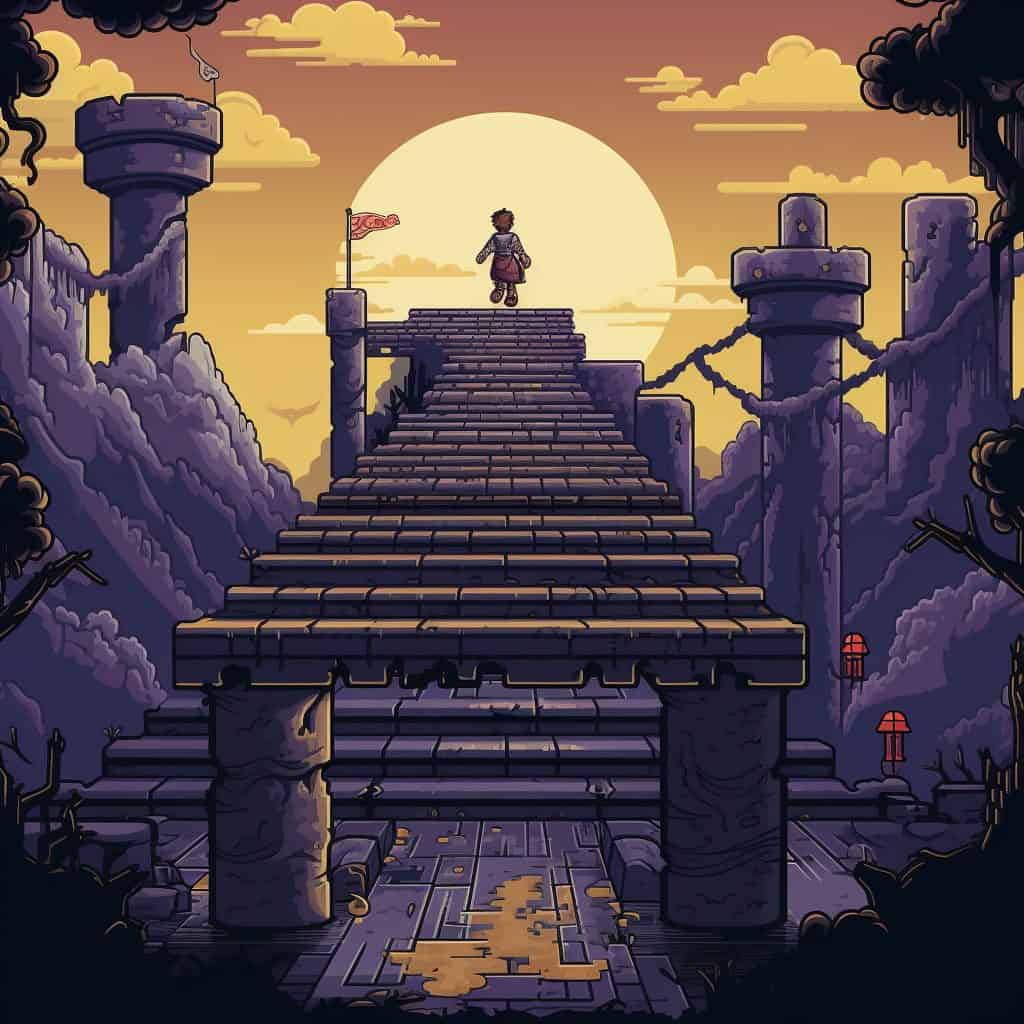 6. Medieval Village Life
Specify the perspective (Isometric) and the setting (medieval village). Include architectural elements (thatched roofs) and activity (market square, townsfolk) for immersion.
"Isometric digital art of a medieval village with thatched roofs, a market square, and townsfolk."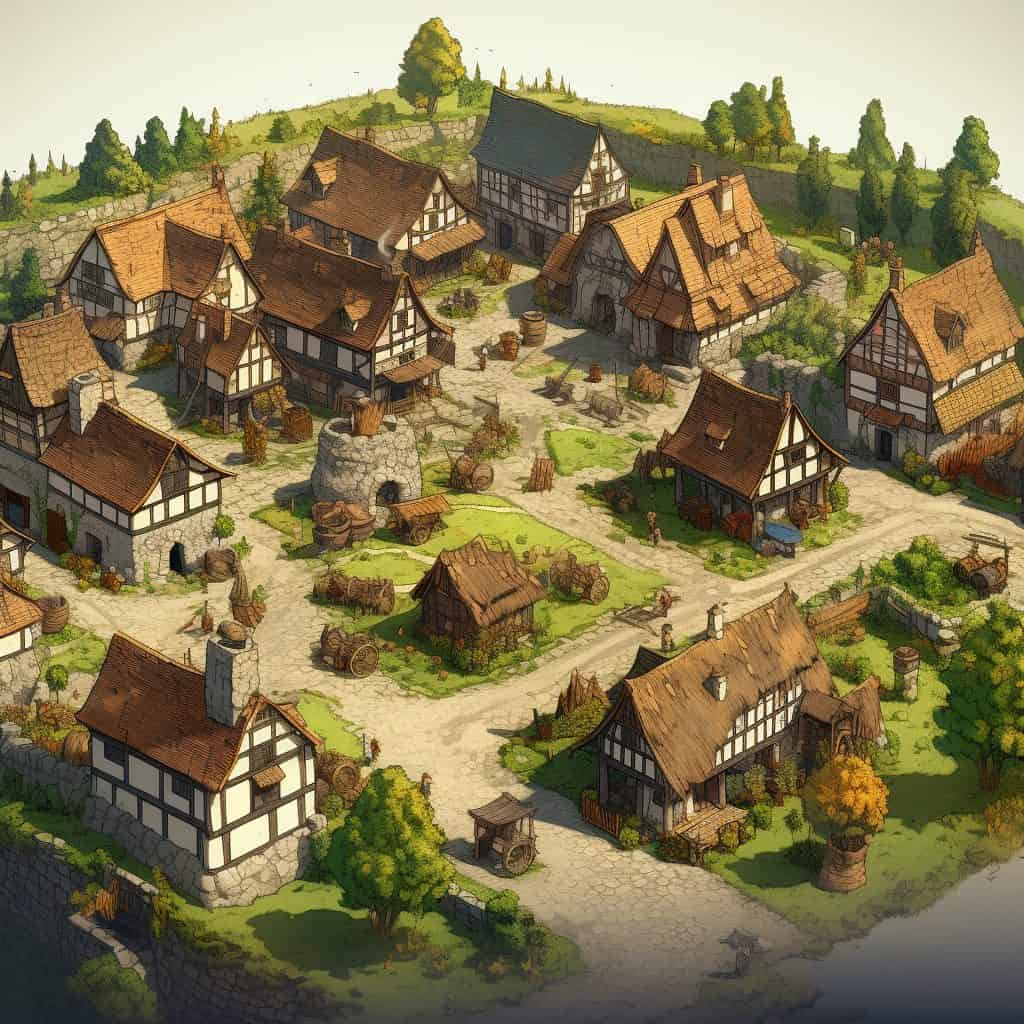 7. Samurai and the Mystical
Mention the style (manga) and characters (samurai warrior, mystical creature). Describe the action (duel) to create tension and excitement.
"Digital illustration in manga style of a samurai warrior in a duel against a mystical creature."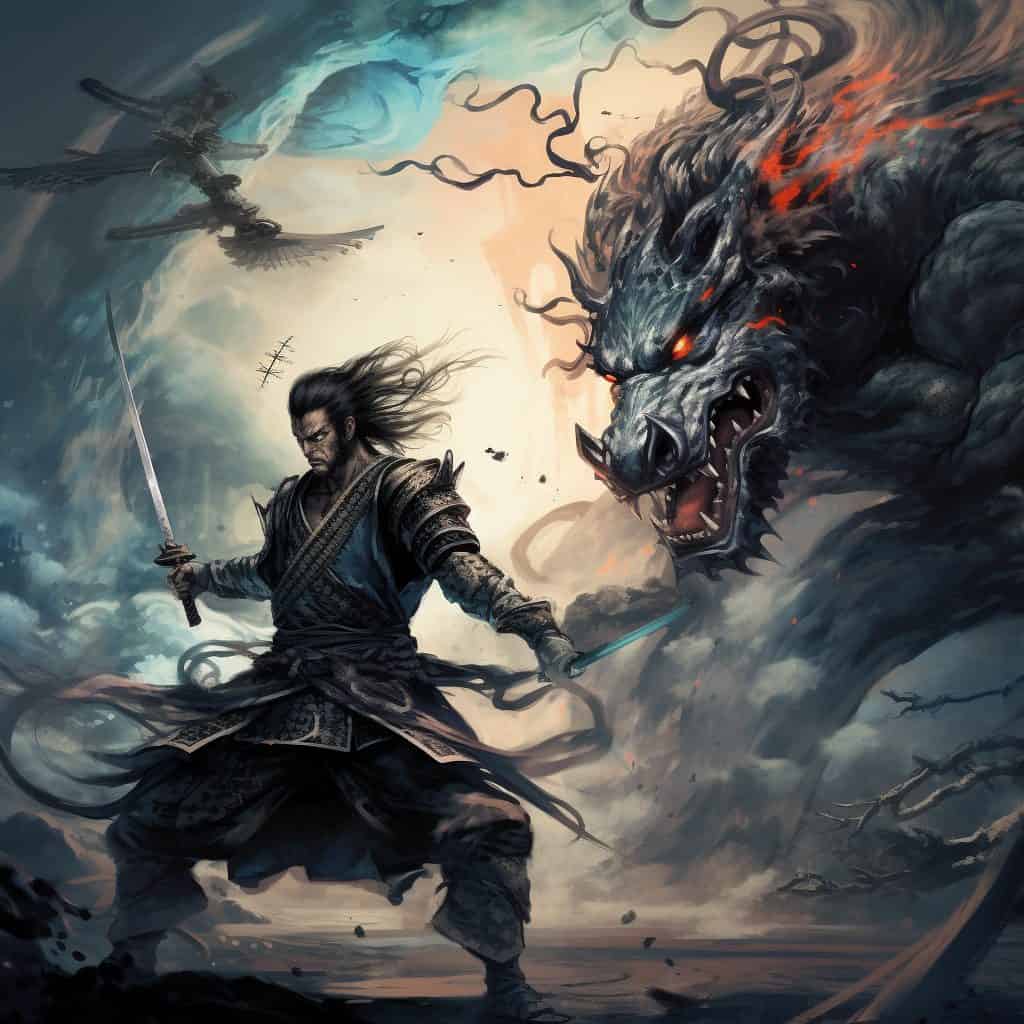 8. Minimalistic Geometry
State the style (minimalistic) and the subject (abstract geometric pattern). Describe the color scheme (harmonious color palette) to set the visual tone.
"A minimalistic digital artwork of an abstract geometric pattern with a harmonious color palette."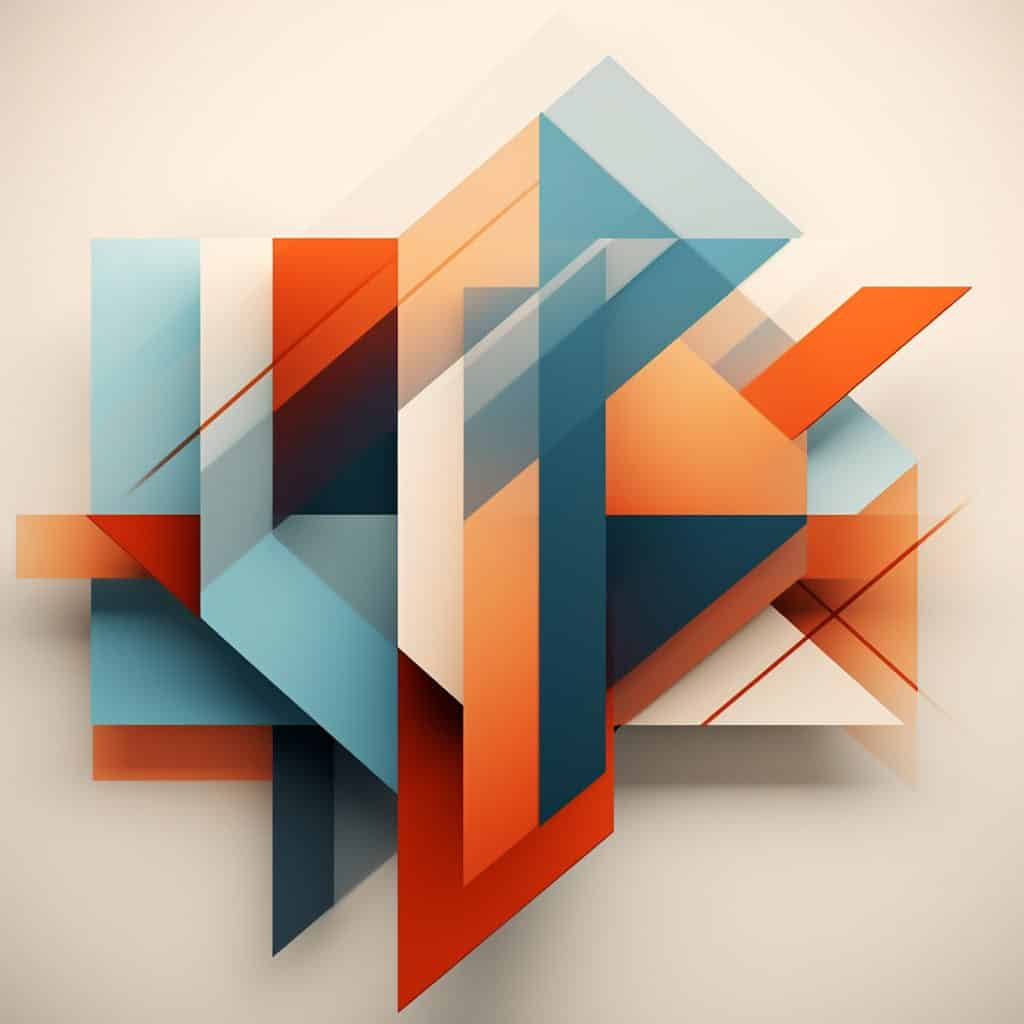 9. Alien Flora and Fauna
Set the genre (Sci-fi) and describe the environment (alien landscape). Add elements like otherworldly plants and creatures for depth and imagination.
"Sci-fi digital painting of an alien landscape with otherworldly plants, strange creatures, and distant planets."
10. The Inventor's Steampunk Workshop
Specify the theme (Steampunk) and setting (inventor's workshop). Include detailed elements (machines, gears, steam engines) to capture the complexity of the genre.
"Steampunk digital art of an inventor's workshop, with intricate machines, gears, and steam engines."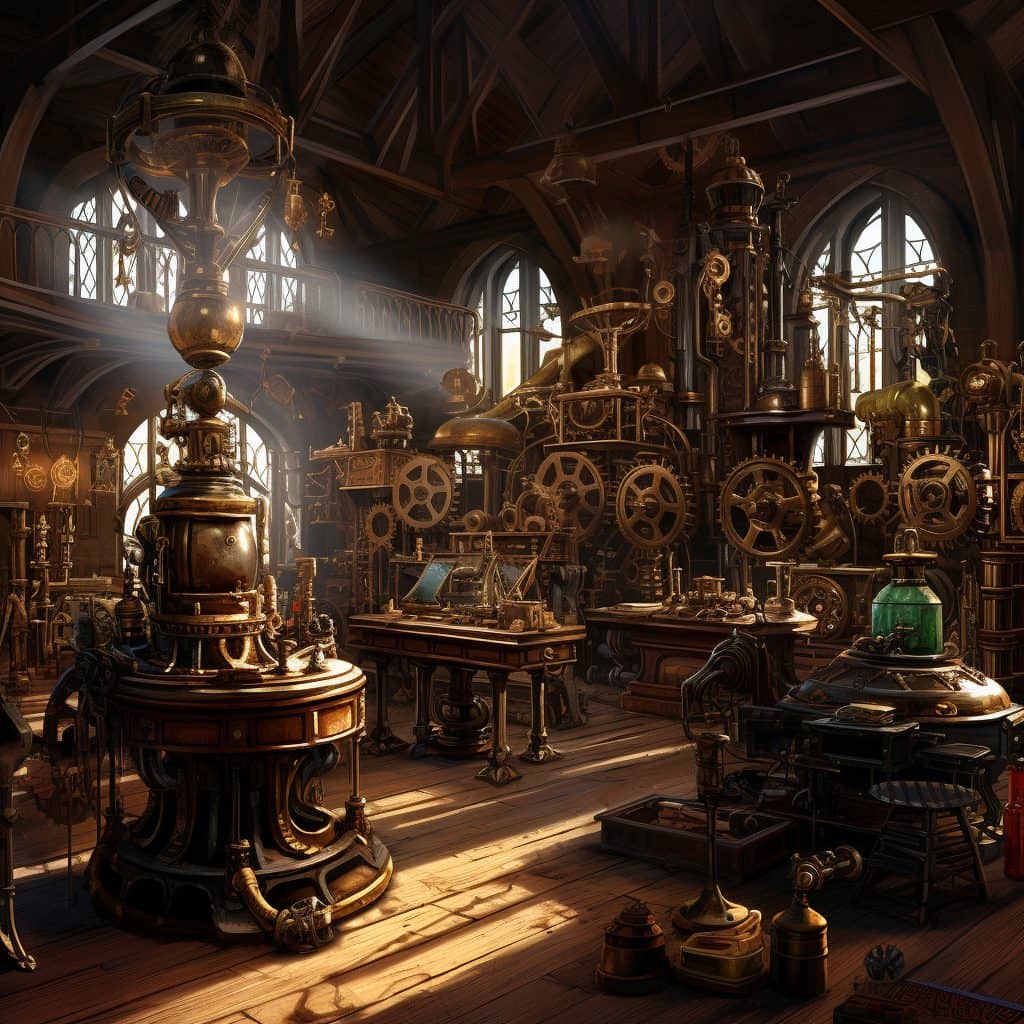 How Do I Improve My Stable Diffusion Prompts?
First and foremost, it's vital to have a curiosity for exploration. When you start using Stable Diffusion to find images, it can be overwhelming if you don't know what you're looking for. This is a common experience, as having too many options can make it difficult to come up with even the simplest ideas. So, don't stress about it. Begin with easy prompts, like the one below, to get started smoothly.
A cute dog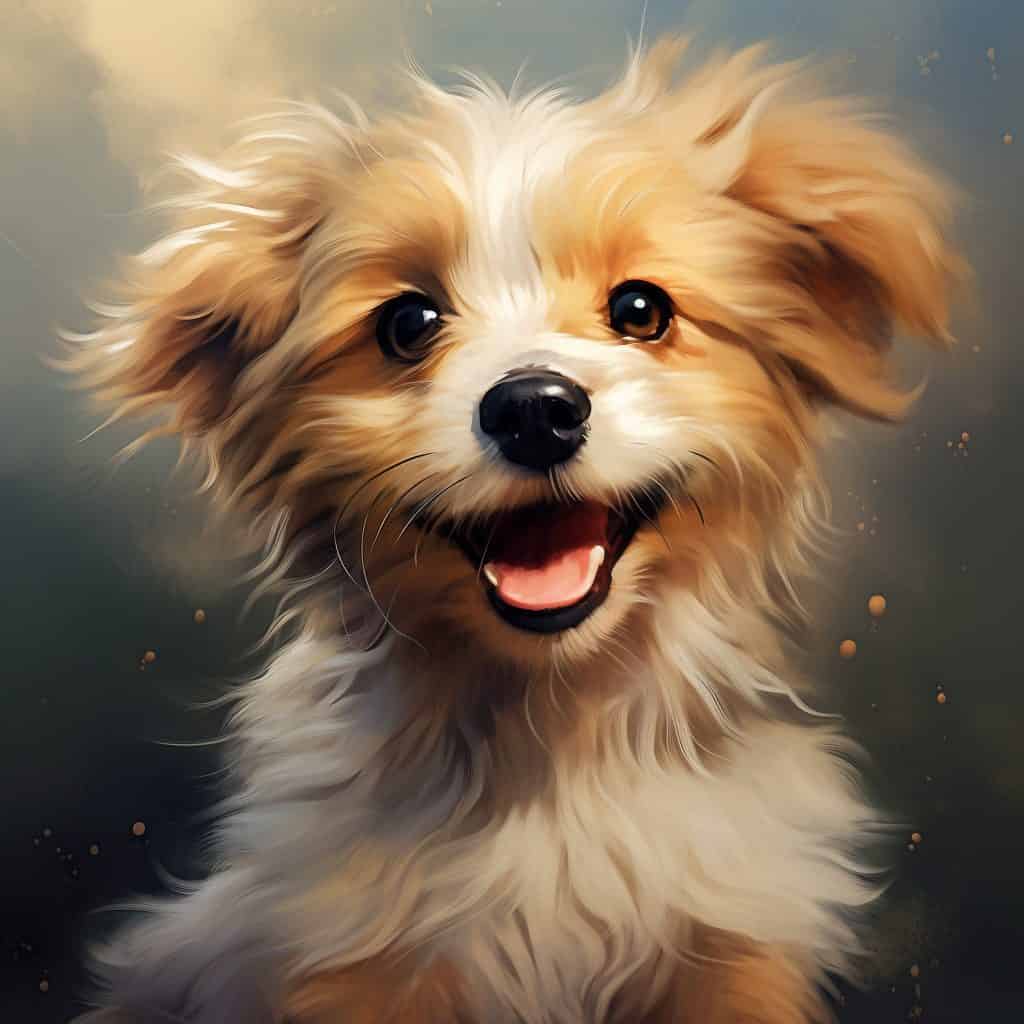 Moving forward, a valuable tip is to consistently broaden your initial prompt. Let's consider keeping the original concept while incorporating a fresh element.
A cute dog with a bowtie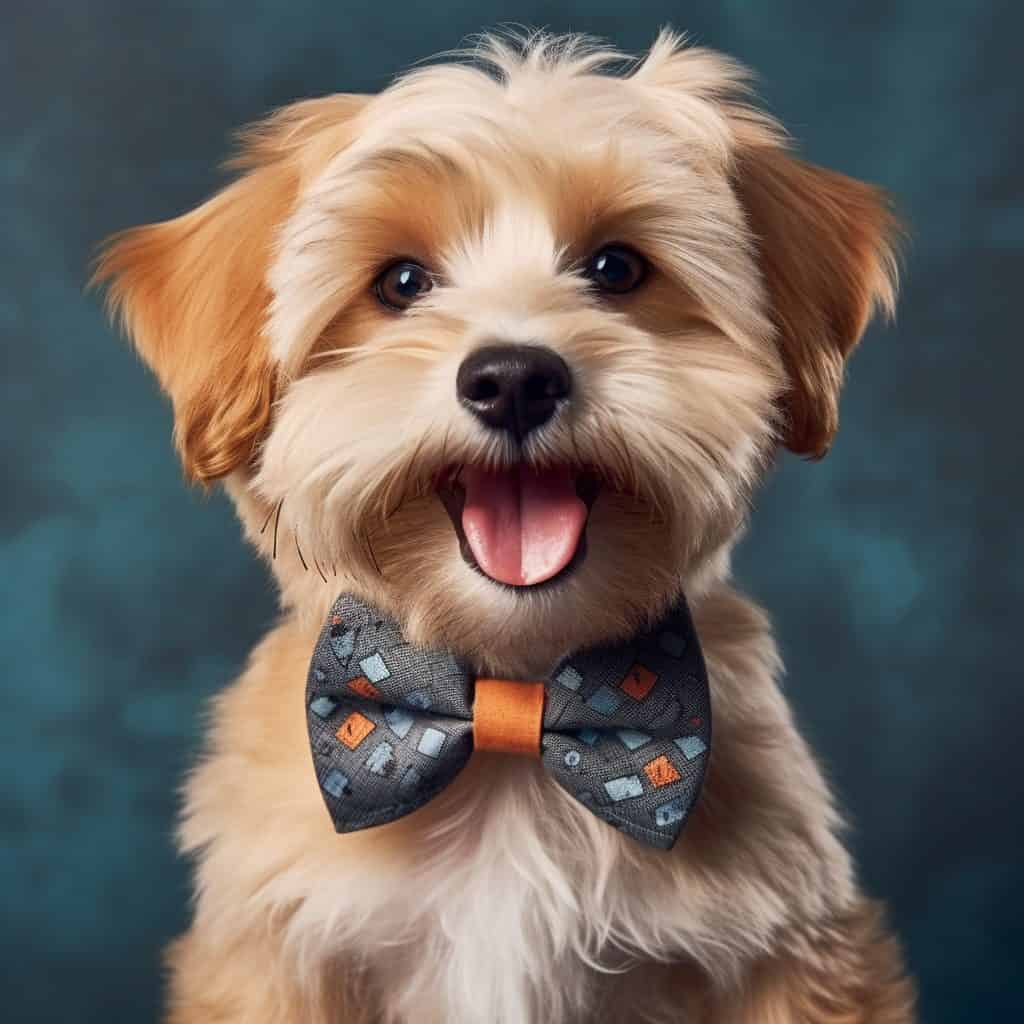 Moreover, you have the option to enhance your desired outcomes by incorporating additional elements such as style, color tones, diverse lighting setups, and various other parameters. This enables you to refine and customize the results to align more closely with your preferences.
Cute Dog Typing at a Typewriter German Style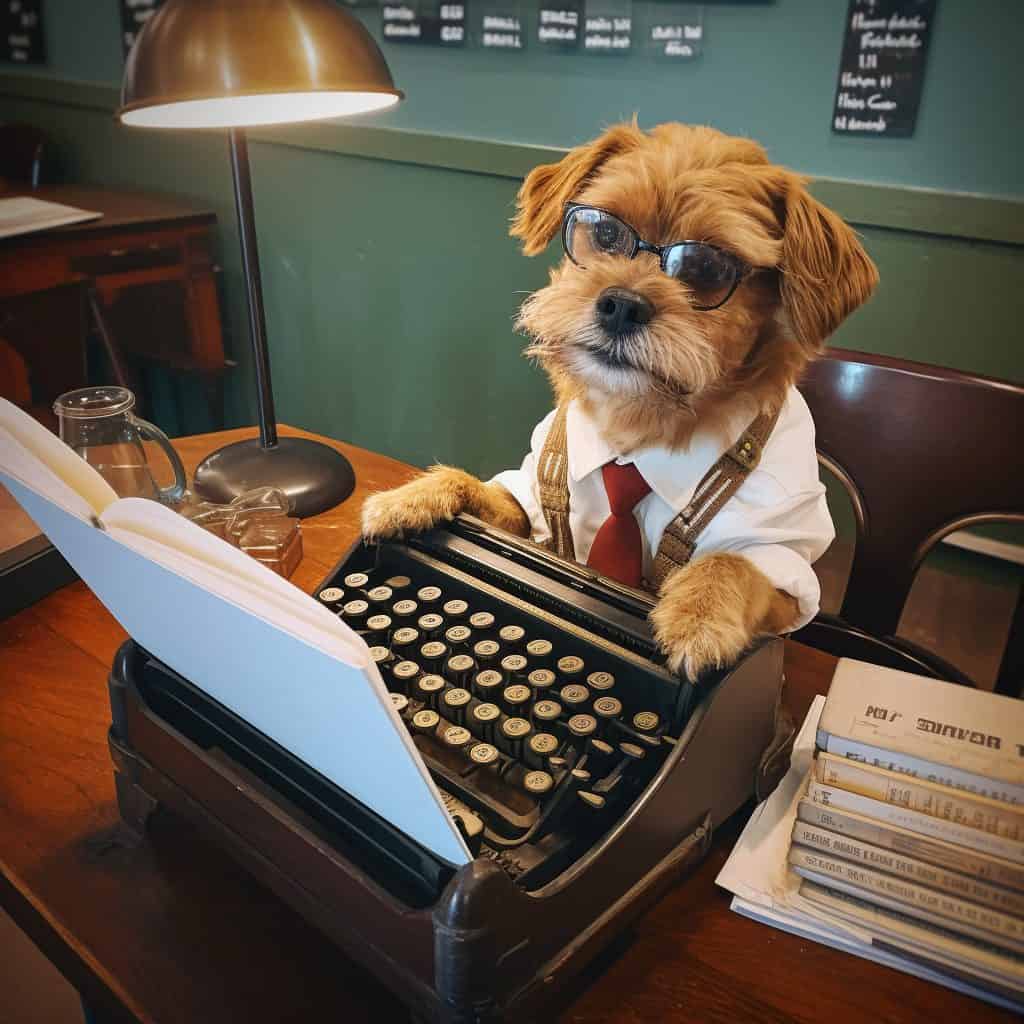 Ultimately, the crucial element is to continuously experiment with new ideas. Here are three categories that can assist you in this process: subject, setting, action . Let's see a short example of this.

So for example, if we combine points 2,1 and 4 we will get this prompt:
Clouds Exploding in the Desert
This will provide you with a fantastic foundation for delving into the world of prompts and unlocking your true creativity until you achieve the precise results you desire. The beauty of Stable Diffusion prompts lies in their evolution from simplicity to magnificence.
Indeed, Stable Diffusion is a tool that is here to stay, empowering you to fearlessly unleash your imagination. I invite you to join the conversation in the comments section below and let's initiate a discussion about your experiences.