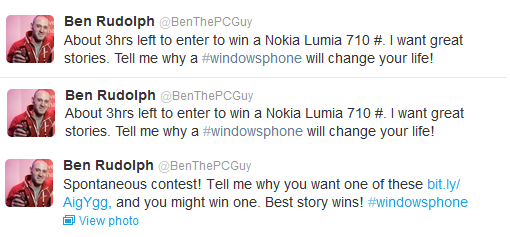 Ben Rudolph is a pretty active Windows Phone 7 evangelist, and has just tweeted a contest to win a Nokia Lumia 710, and he seems to have a whole box to give away.
To win a device simply tweet why you want a Lumia 710 @benthepcguy and stand a chance to win.
Only 90 min left!
Update: Contest now closed.
Via WP7Lab.com