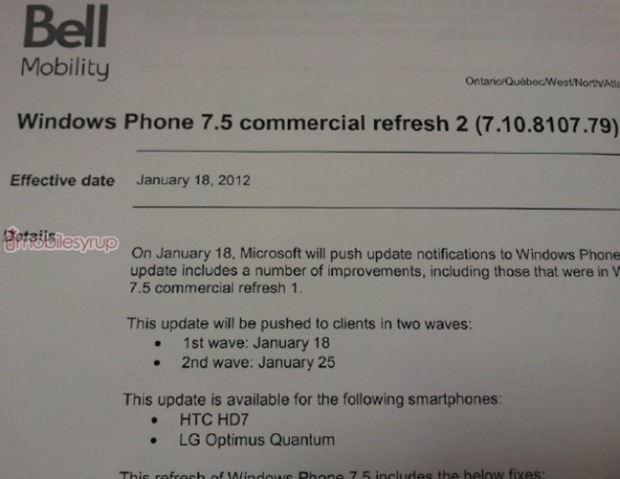 According to a leaked internal memo Bell will start pushing out the 8107 Windows Phone 7 update, which famously fixes the "disappearing keyboard" issue, amongst others.
The update will be pushed out in two waves, the first tomorrow and the next on the 25th, a week later, via on-device  update notifications.
Interestingly the term "commercial refresh 1" suggests there may be more "commercial refreshes" on the way.
Via MobileSyrup.com