Right on schedule, and as promised still in July, Blackberry Messenger for Windows Phone is now available for all to download.
The app in still officially in beta and features:
Chat with friends on Windows Phone, iPhone, Android and BlackBerry:
• Know when messages have been delivered (D's) and read (R's)
• Quickly share photos, voice notes, BBM contacts and your location
• See when contacts are responding to your message
• Emoticons for every mood and emotion let you express yourself
BBM, now specially designed for Windows Phone
• BBM picks up the modern look & feel of Windows Phone
• Pin BBM Groups and 1:1 chats to the Start screen for easy access to your most important chats
Chat and Share with many at once:
• Groups – BBM groups help you share pictures, lists, and appointments with group members. You can even be in a group with people who aren't part of your own BBM contact list.
• Multi-person chats – Invite multiple contacts to have a chat together.
• Broadcast messages – Send a message to multiple BBM contacts at one time.
BBM lets you protect your privacy. You control it:
• You chose how to share your information – BBM uses PINs instead of phone numbers or email addresses so that it's more private, and you always control who can contact you
• You chose your contacts – 2-way opt-in means you have control over who is able to message you
C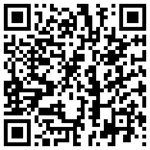 reate your own BBM profile:
• Post a profile picture using images or pictures
• Update your status to let people know what you're up to or how you feel
Blackberry promises to continue adding features and move to the BBM version 2 soon.
Download the app from the Windows Phone Store here.
See a video demo after the break.