Blackberry has just updated their Blackberry Messenger beta app for Windows Phone.
Separate from their main Windows Phone app, in the beta the company tries out new features.
The update does not actually bring any new features, but does add some significant bug fixes for issues which may have been plaguing users including: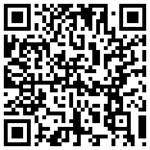 Restarting BBM brings up the "Find friends" screen intermittently
BBM crashes when trying to add an image when adding a post
Feeds tab does not display splat on Channel or Contacts updates
Unable to add screenshots when adding a post with an image
Newly created Channel appears with a join icon on search
BBM freezes after sending or receiving a Sticker
BBM is slow to load featured/owned/subscribed Channels on HTC devices
With several tens of millions of users still on BBM our readers may enjoy this new feature by downloading the app here.