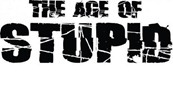 There is a reason why patents were invented – otherwise credit goes to those making the loudest noise.
Such is the case now with Google +.  In this BBC article the reporter is apparently under the impression automatic uploading of pictures were a new feature developed by Apple and implemented first by Google.
They wrote:
There is also an Android smartphone app for the Google+ network which I've tested briefly. It offers Huddle, a group text-messaging system, but more interesting is an option which automatically uploads photos from your phone to your profile.

That's an idea which Steve Jobs unveiled as a feature of Apple's iCloud service. Now Google has got in first.
Of course we know that MyPhone has been uploading our pictures for ages now, and real time uploading started with the KIN phones and was perfected in Windows Phone 7.
Maybe slapping Google with a patent suite will get credit restored to where it is due.
Thanks John for the tip.