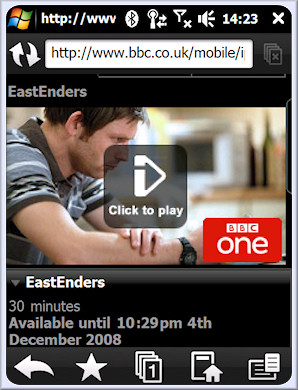 It has been a long time coming, but BBC iPlayer now works with the HTC Touch HD without any need to hack your user agent or any other modification.
If there was ever a handset made to be used as a portable TV the Touch HD is it. Unfortunately the service still only works over WIFI, not HSDPA, so its less useful than it appears, but next time you are bored at Starbucks you will know you dont have any excuse not to catch up on East Enders.
The service at http://www.bbc.co.uk/mobile/iplayer/ remains restricted to only UK IP numbers.
See the video below for iPlayer in action on the HTC Touch HD.