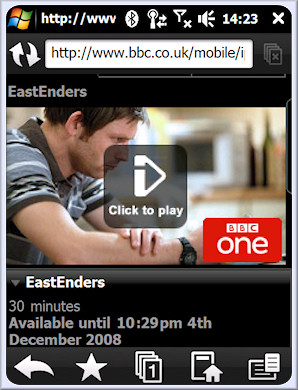 We have already discovered support for the Samsung Omnia in the BBC iPlayer code (and exploted it for other devices), but the BBC has officially announced support for the Samsung Omnia and Sony Ericsson Xperia X1. The service has previously only been officially available for the iPhone and Nokia N96.
Speaking of the expansion, Jon Billings, head of technology for mobile for the BBC, says of the decision to support the Omnia and Xperia:
"These phones have been selected as they hit our requirements of Wi-Fi and 3G support with great browsing and media playback experience (i.e. the video and audio look and sound good), and it's also great to broaden our platform support out to Windows Mobile smartphones as well as our first feature phone offering on the C905".
The BBC iPlayer service is only available for UK residents and offer live TV and radio alongside the catch-up services.
The BBC says they will be extending the portal out to other compatible devices in the coming weeks.
Via Pocketlint.co.uk