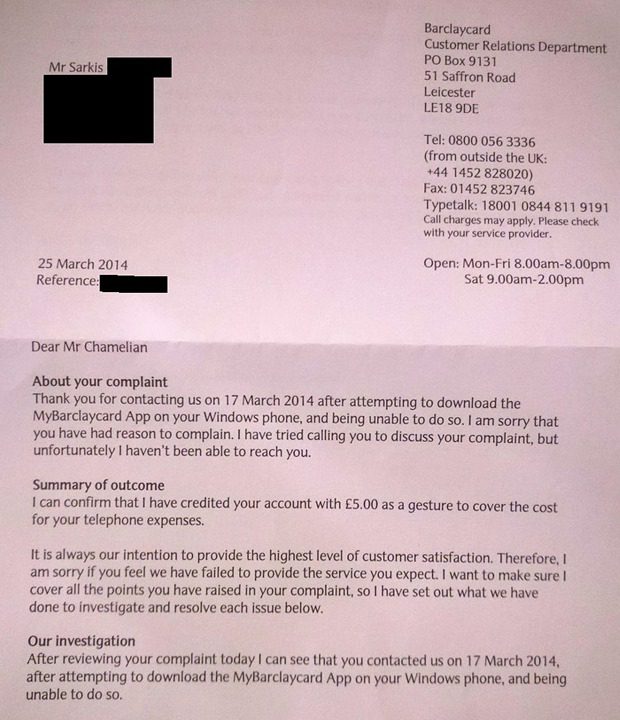 Long-suffering Windows Phone users in UK may be eligible for some compensation for being neglected by big banks.
Regular reader Sarkis complained to Barclaycard, a UK credit card company, about the lack of a Windows phone app.  It seems the squeaky wheel gets the oil, as the company compensated him with £5 for his trouble.
Sarkis suggests if enough Windows Phone users do this Barclaycard may find it more worthwhile to just deliver an app, which they alluded to in the letter, the rest of which can be seen after the break.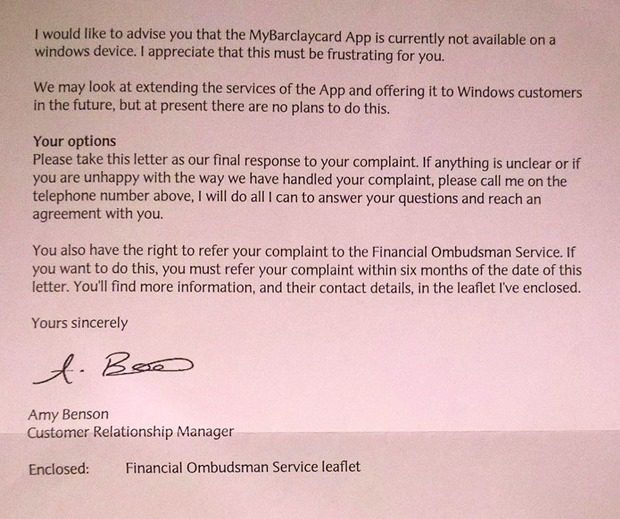 Thanks Sarkis for the tip and images.