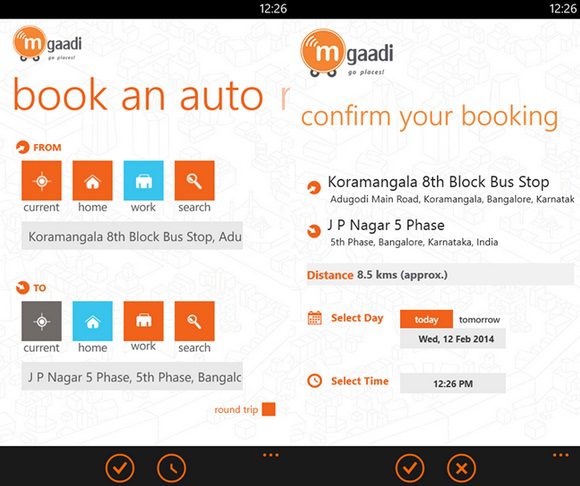 Bangalore is India's third most populous city and it is known as the Silicon Valley of India because of its role as the nation's leading Information Technology exporter. Auto rickshaws are a popular mode of transport in this crowded city and mGaadi is a popular service that will help you find Auto rickshaws. mGaadi allows you to book auto rickshaws in Bangalore.
mGaadi network drivers always agree to go on meter. A pickup fee of Rs. 10 payable to the driver.
The app also incorporates GPS metering, allowing the commuter to validate the auto rickshaw's meter fare.
Download it here from Windows Phone Store for free.