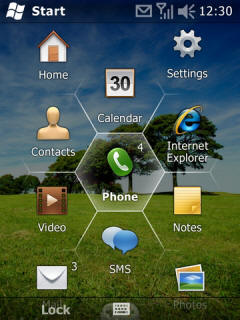 We've been in the Microsoft phone game pretty long, including the Windows Mobile days, and then, unlike now, it was very clear that that department was the red-headed step-child of Microsoft, starved of resources and with progress slowed to a snails-pace.
Now Steve Ballmer has admitted that he regrets this, and also offers somewhat of an explanation.
If there's one thing I guess you would say I regret, I regret that there was a period in the early 2000s when we were so focused on what we had to do around Windows, that we weren't able to redeploy talent to the new device form factor called the phone. That would probably the thing I would tell you I regret the most, because the time we missed was about the time we were working away on what became Vista, and I wish we'd probably had our resources slightly differently deployed, let me say, during the early 2000s. It would have been better for Windows and probably better for our success in other form factors.
Windows Mobile had much in common with Android, being an open operating system that OEMs could modify as they please. The operating system, based on Windows CE, was caught flat-footed by the switch to more powerful ARM processors and capacitive screens however, and responses such as Windows Phone 6.5 was not only ineffective but also met with derision. Important projects such as Zune and Xbox for Windows Mobile were never completed, as the OS had a reputation for being buggy and unstable.
With Microsoft spending $7.2 billion on Nokia's handset division, after paying the company several billion over the years of their involvement, we can certainly not say anymore that Windows Phones are not a priority for Microsoft. It does remain a major What-if however to wonder what would have happened if Microsoft had invested earlier.
Have any of our readers been around since Windows Mobile, and do you feel a palpable difference in Microsoft's attitude towards their phone OS? Let us know below.
Find the transcript of Steve taking about mobile devices after the break.
Mobile devices, we have almost no share. I don't know whether to say that with enthusiasm or kind of uncomfortable tension, but I'm an optimistic guy. Anything we have low market share sounds like upside opportunity to me. We're paying to do it all day every day. It's in all that op-ex that Amy talked to you about, so now it's just boom. It's getting after it and really making sure that we deliver the kind of revenue and gross margin upside that's certainly there.

The Nokia deal is a lot of things. One of the things that it certainly is is a way to make sure that we can actually capture the gross margin upside, because we are making most of the investment today that we need to make even owning Nokia. So we're very excited to have a chance to capture the gross margin upside by actually being the device provider, particularly given that Nokia already sells over 80 percent of the Windows Phones that get sold around the world.
Source: Microsoft