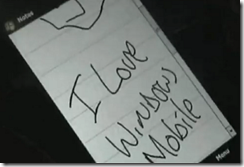 I have just been told April's fools day jokes are meant to end at noon, which means we are long overdue for ending our "WMPoweruser turns Android" joke.  Thanks for the great reception, and we hear all the people who loved the theme, and will look into something a bit more Windows Mobile like in the near future.
Now all of this does not mean we are not unhappy with the direction Microsoft is taking with its mobile OS, but a bit like Thelma and Louise, we are along for the ride all the way.
Now, back to all that Windows Mobile news, and  hope all our readers enjoyed April's Fools day here and all over the internet.
Image via CareAce.net