Awesome Industries has brought their Fast Outlaw: Asphalt Surfers racer to Windows Phone.
Strap yourself in for the RUSH of your life as you race through roads and highways at speeds faster than even professional race car drivers.
Advance your Outlaw career and move up your status as you race through exciting, fast-paced levels. Earn gold and cash to pimp your ride and fill your garage with pimped out dream cars that anyone would envy.
The game game features: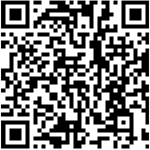 An INSANE Selection of World-Class, Aggressive Cars.
Earn Extra Abilities to DESTROY Even More Records!
Race YOUR Way to the Top of the Charts!
Brag to Your Friends
Feel the RUSH!
Join MILLIONS of other Players… and Show the World You're a True, FAST Outlaw!
The game can be downloaded for free from the Windows Phone Store here.
via NPU