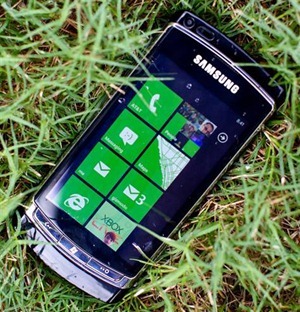 Its not everyday that an Android-centric editor writes an article talking about WP7 but it seems today is that day. Garett Rogers, who is a contributor for ZDNet wrote an article talking about his first experience with a Samsung WP7 device (most likely the on above) and he had nothing but good things to say about it.
He says his experience with the device was pleasant and pretty much restates what ever other writer has said before:
"The phone is really fast, and everything feels consistent from app to app. The "metro" style is also very refreshing — it's heavy on typography and flat UI elements."
Considering that he is an Android user I take this next quote as a pretty big deal:
"I'm not saying that Android is unbearably slow, but compared to Froyo, WP7 takes the cake."
At the end of the day it seems everyone that experiences Windows Phone 7 always comes away happy (even Gizmodo surprisingly) regardless of these missing pieces some blogs are making sound like big deals.
Read his full writeup over at Zdnet