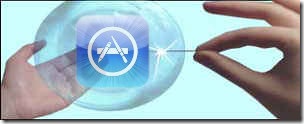 Tomi T Ahonen, mobile market guru, has published a lengthy and detailed analysis of the iPhone app store economics, and it certainly does not look good.
Noting Apple's large number announcements of $1.43 billion in revenue and 5 billion in downloads make the market sound very lucrative, he argues the truth is that starting to write an iPhone app may be the most stupid thing a developer or company can do.
It would be pretty difficult to distil his argument into a paragraph, but I shall make a short attempt.  The truth is that while more than 75% of applications in the app store are for a fee, with the average price around $3.83, more than 80% of those 5 billion apps downloaded were in fact of the free variety.  Also while the average asking price of paid applications were $3.83, even then the cheaper applications sold more, making the average selling price only around $1.85.
While some developers do make it rich on the app store, due to the long tail phenomena the majority of the $1 billion ( what's left over after Apple takes its share) will go to a few odd developers, and more than half will only earn around $682 per year per app.  With iPhone apps on average costing $15 000 or more to build, this means the vast majority of developers will never make back their investment.
Ahonen calls the App store a bubble, just like the dot com bubble of 2000, which will see many foolish developers and companies separated from their money.  He also calls companies which only cater for the small iPhone demographic (only a few percent of mobile phone users) idiots for not looking after the majority of their customers.  He gives the example of the Hilton hotel only allowing iPhone users to book room service meals via an app on their phone, while ignoring and offending the 97% of their customers who they could easily have served similarly with a mobile website.
Calling iPhone devotees blinded by large numbers, he notes even the most successful iPhone game (Angry birds which sold 4 million) pales into insignificance compared to mobile games like Tetris which easily sold into the 100 millions.
He said:
Suspending all market realism, believing that magical billion download numbers of free content somehow have created an alternate economy where normal rules do not apply. No. If you do advertising, then you measure it by advertising metrics and apply that business logic. Then you value a wider reaching (multi-media interactive platform) ahead of the narrow reaching one of similar performance.
The analysis is pretty long but fascinating, and reading it should temper any developers with App Store "Get Rich" schemes.
Read the full post here.