Auto Speed is the GPS gauge for Windows Phone that displays the speed of a car, calculates the distance and alerts when your speed exceeds the limit.
There are many situations when knowing the exact value of actual speed is essential, for example, while driving in a town or on a motorway under the speed cameras. Quite often, you need to drive at high speed without being infracted. Is it possible? Yes, it really is. Automobile speedometers indicate the current speed with some error. The readings can be 5-10 km/h higher than the actual speed, especially when the car moves fast. Sometimes it is difficult for a driver to evaluate the correct speed of the vehicle that is not equipped with a digital speedometer. Auto Speed helps you here.
Auto Speed is an automobile speedometer for Windows Phone designed for analogue and digital car speed indication. Windows Phone is an excellent environment to do that and it is quite handy because a smartphone stays always with you.
Auto Speed helps to avoid traffic infraction by continuously providing your actual speed. It is obviously the best way to keep calm and to save money by driving everywhere without exceeding a permitted limit. Regularly, it is also useful to evaluate the distance of one or several trips. Additional counters are provided to accomplish that.
The features: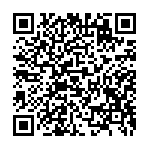 Gauge with digital speed indication.
Alert if speed exceeds the specified limit.
Trip distance measurement.
Total distance calculation.
Adjustable gauge position on the screen.
Supports both vertical and horizontal orientation.
Various units of measurement (km/h, MPH)
The indicator of directions.
Download the Auto Speed Application here from Windows Phone Store.