Blippar.com is a mobile augmented reality advertising platform which spices up print ads with video, games and animations.
Interactions offer mobile coupons, m-commerce, 2d overlay, 3d overlay, location based service, video play, gamification, image tracking, object recognition, product recognition and much more.
It works of press ads, outdoor ads, product wrap, product packaging, products, point of sales media, tv and more. To use look for items carrying the 'blipp' instruction such as magazines, newspapers, billboards, travel cards, logos or products.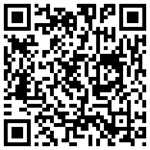 Blippar has over 4 million downloads, over 10,000 blippable objects by 750 brands and publishers and has seen more than 25 million blips.
Blippar has launched in UK, US, Spain, Turkey, Japan and India, and on iOS and Android, and now of course also on Windows Phone.
Download the app in the Windows Phone Store here.
See a video demo after the break.
Augmented Reality Examples by Blippar 2013
Via TechCrunch.com