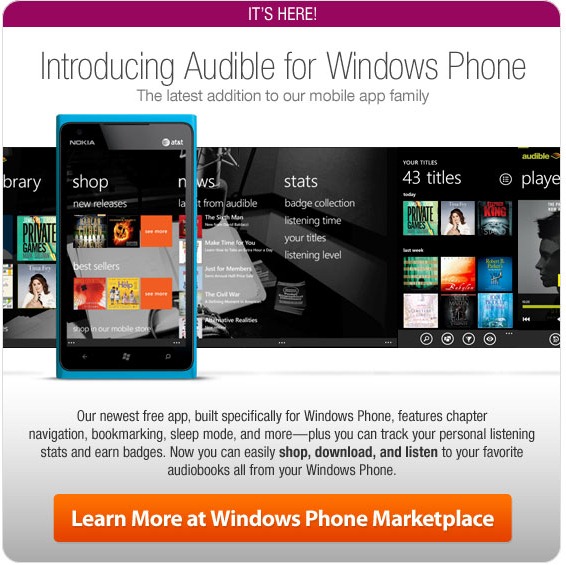 Audible for Windows Phone was released at the Windows Phone summit a week ago, but is only now rolling out internationally.
AceonTech reports the app is now finally available in Germany and the UK. It can not be found yet by a search, but a direct link does produce the app.
Find it in Marketplace here.
Thanks Christian for the tip.