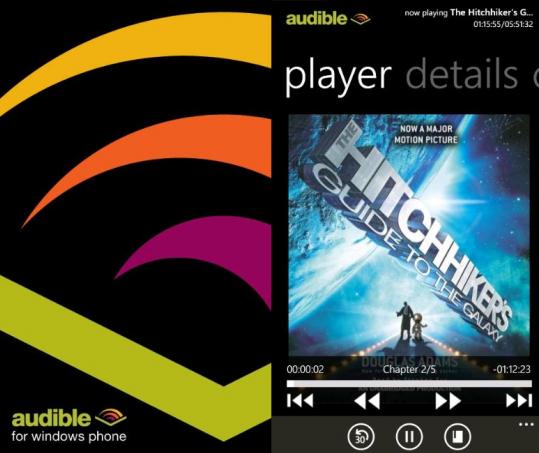 Paul Thurrott have tweeted that Audible for Windows Phone 7 is coming to Marketplace soon, on the 23rd April.
The headline app, which has been long awaited, has gone into private beta some weeks ago, and according to Paul is currently, even in beta, very good.
The full feature set has not been revealed yet, but will likely resemble the Android version, which allows full access to your library via streaming, rather than the iPhone version, where is is natively supported.
With close to 100,000 apps in Marketplace, Windows Phone is steadily gathering the key apps which should soon make the actual number of apps irrelevant.