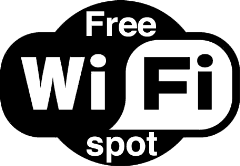 One of the most irritating issues regarding the iPhone has been the huge amount of preferential free support  the smartphone has received. That bias seems to be letting up a bit, with AT&T finally letting Windows Mobile in on the iPhone's free WIFI gig.
AT&T announced that beginning September 14, it will offer free access to its network of Wi-Fi hotspots to Windows Mobile devices. The service will first be available on Samsung's Jack, Propel Pro and Epix Windows Mobile devices and AT&T will support all Windows Mobile 6.5 devices with qualifying data plans moving forward, with devices being able to auto-authenticate.
A map of AT&T WIFI hotspots are available here.