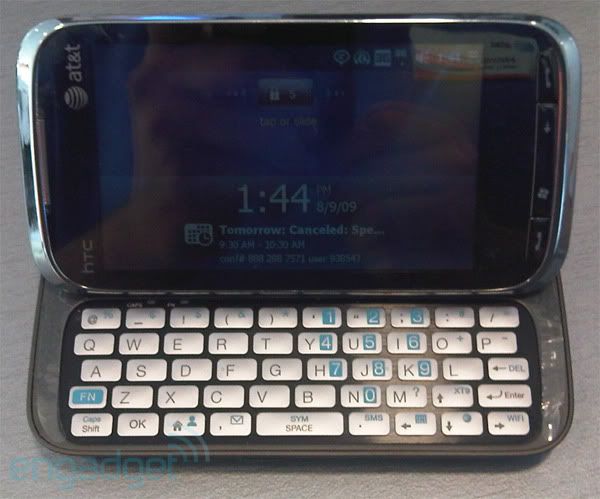 About time this little brother came out and show itself up.  Engadget Mobile just reported this leak with a picture showing the Touch Pro 2 running the WM6.5 Lock Screen, which may indicate that AT&T's bad boy might be running WM6.5 when it's released.  Other leaked sources also suggested that this Touch Pro 2 may be named Tilt 2, after its predecessor the HTC TyTN II a.k.a. Tilt.
No news yet on whether this fella is going to have the 3.5mm jack like its CDMA brothers do.  But for sure AT&T knows a thing or two about how to mess up a perfect keyboard layout by re-arranging the number pads (yet) again like they did with the Tilt and Fuze.
So now with all four carriers clearly declaring the Touch-Pro-2 War, which bandwagon are you going to jump into?
 
Via Engadget Mobile.