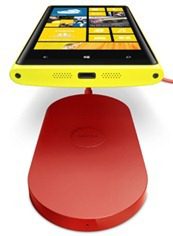 GadgetInsider writes to remind us that AT&T's offer of a free wireless charging plate with the purchase of a Nokia Lumia 920, on sale on contract for only $99, will expire on the 10th January 2012.
The plate, which costs more than $50 on its own, adds the convenience of charging your phone without having to plug it in, and allows buyers to enjoy one of the unique features of the handset.
To qualify for the deal purchase your phone from AT&T here.