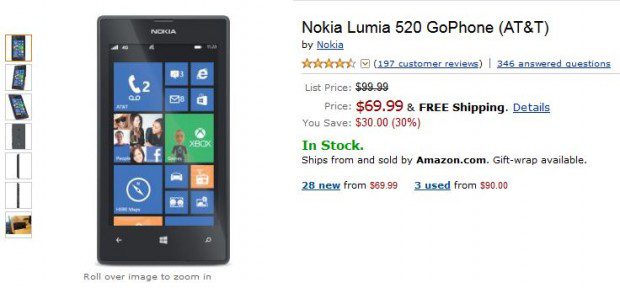 The already best selling Nokia Lumia 520 is about to get another acceleration in sales due the upcoming deals. Amazon is now selling Nokia Lumia 520 for $59.99, down from its regular price of $99.99. Apart from Amazon, TigerDirect will be offering Nokia Lumia 520 for $59.99 from this Friday.
I think Lumia 520 with 4-inch IPS display, a 5 megapixel rear-facing camera Offline GPS and a Snapdragon S4 processor is a great deal for $59.99. What do you think?
Place your order here from Amazon. Find TigerDirect deals here.