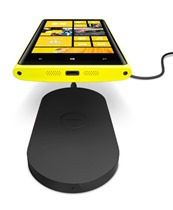 AT&T is no longer a supporter of the Qi Wireless charging standard, going for the Powermat variant instead.
Small wonder then that they are divesting themselves of their Qi Wireless chargers.
According to WPC they are selling the DT-900 Wireless charging plate for as little as $5, and the DT-910 wireless charging stand for only $15.
The accessories are only available in store, and out of stock in most, so deal hunters will need to do just that and call around a bit, but as a wireless charger I can certainly say they are worth owning.