An Engadget tipster has revealed the price of AT&T's latest upcoming smartphones. For Windows Mobile fans there are two devices of interest.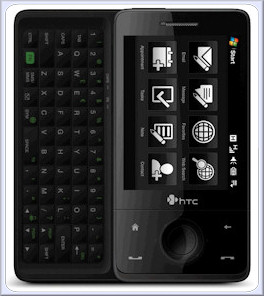 First, the much anticipated AT&T Fuze, better known to us as the HTC Touch Pro, will be sold $299 with a 2 year contract, clearly showing its business-class credentials.
Slightly cheaper is the Samsung Epix, better known to us as the Samsung i780. This device will be sold for $199 on a two year contract.
Both devices sport very similar specs, being Windows Mobile 6.1 Professional devices with 3G, GPS, WIFI, and keyboards, but the Fuze has a slide-out keyboard vs the Epix's always exposed keyboard. To justify its higher price, the Fuze does come equipped with a higher resolution VGA screen (vs the 320×320 version on the Epix), and also a 3.2 megapixel camera with flash and goodies such as TV out and the ground-breaking Touchflo3D UI.
Via Brighthand.com