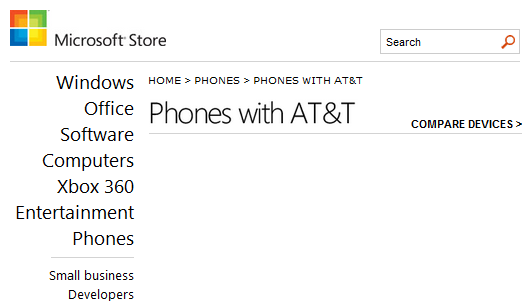 Guy writes with an interesting conundrum – apparently the Microsoft store is no longer selling Windows Phone 7 handsets being carried by their premier partner AT&T.
If you go to the front page of the site you will only see phones by T-Mobile, Verizon and Sprint, and links which used to lead to AT&T handsets now turn up strangely depopulated (see the screen shot above).
We hope Microsoft did not have a break up with their "premier partner".
Thanks Guy for the tip.