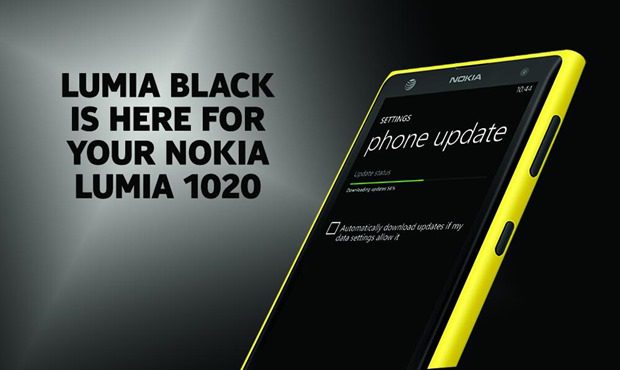 On their blog AT&T has detailed some of the improvements the Nokia Black update will be bringing to the Nokia Lumia 1020.
Key features of the update include:
Enhanced Glance Screen: the Lumia Glance Screen now displays all important notifications such as new emails, missed calls, text messages and more – even when the screen is dark. Icons will appear beneath the digital clock, which is currently offered as a feature of the Glance Screen.
Bluetooth Low Energy support: Bluetooth Low Energy (BTLE) allows users to easily sync accessories such as heart rate monitors with their Nokia Lumia to create differentiated experiences with apps.
Lock Screen Options: Users can opt for either portrait or landscape mode to accommodate even greater customization and personalization.
In addition the Nokia Lumia 1520 also received a minor update which enabled CMAS notifications such as Amber Alerts on 2G/3G/LTE.
To check if the update is available for your phone go to Settings> Phone Update and Check for Updates.