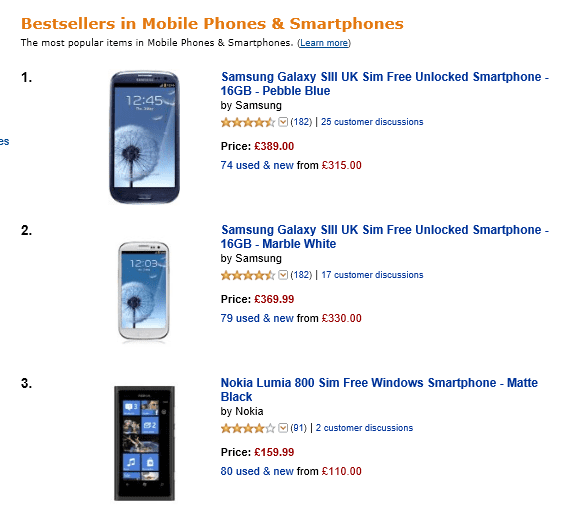 The Nokia Lumia 800 was not the hit that Nokia hoped it would be, but it seems with the handset now priced to sell, all that promotion which went into trying to move handsets in the summer are now finally kicking in, and the device is now selling so well it is even charting on Amazon UK, outselling handsets like the Samsung  Galaxy S II and the £209 Apple iPhone 4.
In fact the low price of handsets like the Nokia Lumia 610 has also kept it in charts like uSwitch's list in UK, where the handset maintained 10th position in October.
While both handsets are not the latest greatest, they do help increase the population of Windows Phone users, which should pay dividends in the future.
Thanks Arun for the tip.